EMERGENCY PREPAREDNESS VIDEO GALLERY
Learn About Emergency Preparedness and the Steps You Need to Take to "Get Informed", "Make a Plan", and "Build a Kit".
EMERGENCY PREPAREDNESS VIDEO GALLERY
Learn About Emergency Preparedness and the Steps You Need to Take to "Get Informed", "Make a Plan", and "Build a Kit".
A power outage occurs when the electrical power goes out. Planned or unexpected, it can last for days or longer, disrupting communications, water, transportation, stores, banks and other services. Plan now to have what you need and to know how to stay safe.
Power Outage Tips (click here)
Keep freezers and refrigerators closed.

Use a generator, but ONLY outdoors and away from windows.

Do not use a gas stove or oven to heat your home.

Disconnect appliances and electronics to avoid damage from electrical surges.

Have alternate plans for refrigerating medicines or using power-dependent medical devices.

Check with local officials about heating and cooling locations open near you.

Imagine a scenario where the power is out, no cell service, and a weather emergency or other serious event is currently happening. How are you going to get and stay informed about the situation so that you and your family can make good decisions that will keep you safe? 
Extreme heat or heat wave events are becoming more frequent and more severe across the country, with climate data showing this trend will likely continue for the foreseeable future. Get informed about extreme heat and how to keep your family safe.
Extreme Heat Tips (click here)
Learn to recognize the signs of heat illness.

Do not rely on a fan as your primary cooling device. Fans create air flow and a false sense of comfort, but do not reduce body temperature or prevent heat-related illnesses.

Identify places in your community where you can go to get cool such as libraries and shopping malls or contact your local health department to find a cooling center in your area.
Cover windows with drapes or shades.

Weather-strip doors and windows.

Use window reflectors specifically designed to reflect heat back outside.

Add insulation to keep the heat out.

Use a powered attic ventilator, or attic fan, to regulate the heat level of a building's attic by clearing out hot air.

Install window air conditioners and insulate around them.

The National Weather Service has developed an emergency alert and information network that serves over 90% of the U.S. population.  This is a critical piece of your emergency preparedness journey, it's imperative that you know how to use this service.
Emergency Radio Info (click here)
The EAS is sent through broadcasters, satellite digital audio services, direct broadcast satellite providers, cable television systems and wireless cable systems.

The President has sole responsibility for determining when the national-level EAS will be activated. FEMA and the FCC are responsible for national-level tests and exercises.

The EAS is also used when all other means of alerting the public are unavailable.

NWR broadcasts official warnings, watches, forecasts and other hazard information 24 hours a day, seven days a week.

NWR also broadcasts alerts of non-weather emergencies such as national security or public safety threats through the Emergency Alert System.

At or near the top of your Emergency Preparedness list should be Water.  If the water infrastructure is either completely down or not providing clean water, how are you and your family going to survive?
Emergency Water Tips (click here)
Never ration drinking water unless ordered to do so by authorities. Drink the amount you need today and try to find more for tomorrow. Minimize the amount of water your body needs by reducing activity and staying cool.

Drink water that you know is not contaminated first. If necessary, suspicious water, such as cloudy water from regular faucets or water from streams or ponds, can be used after it has been treated. If water treatment is not possible put off drinking suspicious water as long as possible but do not become dehydrated.

Do not drink carbonated or caffeinated beverages instead of drinking water. Caffeinated drinks and alcohol dehydrate the body which increases the need for drinking water.

Buy commercially bottled water and store it in the sealed original container in cool, dark place.

When disaster strikes, one of the most critical pieces of your emergency preparedness is a supply of food. Learn what kind and how much food to have in both "Stay" and "Go" emergency scenarios.
Emergency Food Info (click here)
Store at least a several-day supply of non-perishable food.

Choose foods your family will eat.

Remember any special dietary needs.
Types of Food
Ready-to-eat canned meats, fruits, vegetables and a can opener

Protein or fruit bars

Dry cereal or granola

Peanut butter

Dried fruit

Canned juices

Non-perishable pasteurized milk

High-energy foods

Food for infants

Comfort/stress foods

In this video we will discuss the different emergency toileting options from the more expensive to least expensive, and actually show you how to put together a simple bucket toilet.
Emergency Toileting Tips (click here)
Sewage collection and treatment systems will be partially or fully out of service for many months following a large earthquake.  

Methods for handling sanitation must be simple, cheap, and effectively protect public health by limiting exposure to the waste.

No single sanitation method is right for every situation – there must be several options to handle a variety of situations.

While portable toilets work well in small events, the number required for this scenario far outreaches the initial availability. Additionally, they require frequent servicing (cleaning and emptying), which would be very challenging.

Within 30 days of the initial disaster, local governments should be in a position to provide further messaging and instructions regarding human waste. 

Making a Family Emergency Communication Plan is an important step you should take to prepare for the unexpected. Immediately knowing where to go, what to do, and who to contact can help you and your family safely navigate a chaotic and confusing time.
Communication Plan Tips (click here)
Communication Plan Tips
Review and update your Family Emergency Communication Plan at least once a year, or whenever your info changes.
Consider which of your emergency contacts should also have a copy of this plan.
Practice! Have each person practice calling or texting the out-of-town contact , practice sending a group text.
Program "ICE" (in case of emergency) numbers into your phone and family members' phones.
Create a contact card for each member of the family: • Keep these cards in a purse, wallet or child's backpack. • Include an emergency contact name and number, an out-of-town contact name and number, a neighborhood meeting place, and any other important information.
Teach children how and when to call 911 for help.
Make sure everyone in your family knows how to send a text message. Texts can often get around network disruptions when phone calls cannot.
Subscribe to emergency alert services. Many communities have systems that will send out text messages and emails with the latest information during a disaster. Visit your local emergency management website to sign up. In Oregon you can sign up for local alerts at the

 

website.

https://oralert.gov/

and then you put in your zip code and enroll, with your cell number and email address.
Create additional plans for more specific situations, such as how to shelter-in-place, a Family Fire Safety Plan, or plans for any natural disasters common in your area that could require an evacuation.
This video explains the important things to consider when putting together your family emergency evacuation plan.  As you might not have much time to evacuate when a disaster happens, it's very important to have a plan in place to get your family out of danger quickly and efficiently.
Evacuation Plan Info (click here)
Plan for Evacuation
Determine what threats could cause you to evacuate.
Make sure your

 

disaster supply kit

 

is stocked.
Have a

 

family communications plan

 

in place in case you get separated during the evacuation.
Include

 

your pets in your family evacuation plan.
Learn about your community's warning system and how evacuation information will be distributed (text messages, sirens, etc.).
Pick a location where your family will meet outside of your home and neighborhood.
In case you have to evacuate your city, choose several destinations in different directions so you have options.
Identify alternative evacuation routes.
Keep at least a half-tank of gas in your car at all times in case you have to evacuate on short notice. If an evacuation seems likely, keep a full tank of gas.
If you do not have a car, plan how you will leave if you have to. Make arrangements with friends, family members, neighbors or your local government.
Have enough cash to pay one week's expenses in case banks and ATMs are not accessible.
Hold a family meeting to communicate your plan.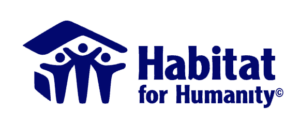 In times of emergency or disaster, it's crucial to have a plan in place not just for yourself, but also for your furry friends. Pets are an important part of our families and, just like us, they can be affected by unforeseen circumstances such as natural disasters, fires, or medical emergencies. 
Emergency Pet Plan Tips (click here)
If you stay home, do it safely
If your family and pets must wait out a storm or other disaster at home, identify a safe area of your home where you can all stay together. Put your emergency supplies in that room in advance, including your pet's crate and supplies. Have any medications and a supply of pet food and water inside watertight containers, along with your other emergency supplies. If there is an open fireplace, vent, pet door or similar opening in the house, close it off with plastic sheeting and strong tape.
Close off or eliminate unsafe nooks and crannies where frightened cats may try to hide.
Move dangerous items such as tools or toxic products that have been stored in the area.
Bring your pets indoors as soon as local authorities say trouble is on the way. Keep dogs on leashes and cats in carriers, and make sure they are wearing identification.
Follow local news outlets online or listen to the radio periodically, and don't come out until you know it's safe.

In this video we first cover an emergency plan for horses and then we'll discuss plans to minimize the danger to livestock in a disaster scenario. We'll be referring to the emergency planning guidance put out by the Humane Society of the United States. 
Horses & Livestock Tips (click here)
Plan for your equines
Call your county and ask if they have an emergency shelter or location for animals.
Call local animal control to flag your property so it's on the radar of emergency officials for assistance.
If you have a horse or large animal at a boarding facility or barn, ensure there is a disaster plan in place to notify owners and or provide evacuation, if necessary.
Ensure locks on barn doors are operational and easily opened in the event of an emergency.
Ensure you have enough vehicles/trailers to move the number of horses at your facility.
Permanently identify each horse by tattoo, microchip, brand or photograph. In your records, include the horse's age, sex, breed and color. Keep this information with your important papers.
Keep halters ready for your horses. On each halter, attach a luggage tag with the following information: the horse's name, your name, email address, your telephone number and another emergency telephone number where someone can be reached. At the time of evacuation, consider additional temporary identification, such as a leg band.
Place your horses' Coggins tests, veterinary papers, identification photographs, and vital information—such as medical history, allergies and emergency telephone numbers (veterinarian, family members, etc.)—in a watertight envelope. Store the envelope with your other important papers in a safe place that will be easy for you to access, so you can take them with you when you and your horses evacuate.
Make arrangements in advance to have your horse trailered in case of an emergency. If you don't have your own trailer or don't have enough room in your trailer for horses, be sure you have several people on standby to help evacuate your horses. Check with local haulers for availability during emergencies. When using emergency transport by unknown haulers during the emergency, collect contact information, vehicle identification, license plate and driver's license.
Practice loading your horses into a trailer so they become comfortable with the procedure.
Have a back-up plan in case it's impossible to take your horse with your when you evacuate. Consider different types of disasters and whether your horses would be better off in a barn or loose in a field. Your local humane organization, agricultural extension agent, or local emergency management agency may be able to provide you with information about your community's disaster response plans.
Share your evacuation plans with friends and neighbors. Post detailed instructions in several places—including the barn office or tack room, the horse trailer, and barn entrances—to ensure emergency workers can see them in case you are not able to evacuate your horses yourself.
Prepare a basic first aid kit. Be sure to include enough water (12 to 20 gallons per day per horse), hay, feed and medications for several days for each horse.
Evacuate as soon as you can; if you wait until the last minute to evacuate, emergency management officials may tell you that you must leave your horses behind.

A Go kit is a collection of basic items you may need in the event of an emergency that requires you to evacuate your location, this is why we call it a go kit, because you need to be able to grab it and go.
Emergency Go Kit Tips (click here)
Basic Disaster Supplies Kit

To assemble your kit store items in airtight plastic bags and put your entire disaster supplies kit in one or two easy-to-carry containers such as plastic bins or a duffel bag.

A basic emergency supply kit could include the following recommended items:

Water

 (one gallon per person per day for several days, for drinking and sanitation)

Food (at least a several-day supply of non-perishable food)

Battery-powered or hand crank radio and a NOAA Weather Radio with tone alert

Flashlight

First aid kit

Extra batteries

Whistle (to signal for help)

Dust mask (to help filter contaminated air)

Plastic sheeting and duct tape (to shelter in place)

Moist towelettes, garbage bags and plastic ties (for personal sanitation)

Wrench or pliers (to turn off utilities)

Manual can opener (for food)

Local maps

Cell phone with chargers and a backup battery

Additional Emergency Supplies

Masks (for everyone ages 2 and above), soap, hand sanitizer, disinfecting wipes to disinfect surfaces
Prescription medications. About half of all Americans take a prescription medicine every day. An emergency can make it difficult for them to refill their prescription or to find an open pharmacy. Organize and protect your prescriptions, over-the-counter drugs, and vitamins to prepare for an emergency.

Non-prescription medications such as pain relievers, anti-diarrhea medication, antacids or laxatives

Prescription eyeglasses and contact lens solution

Infant formula, bottles, diapers, wipes and diaper rash cream

Pet food and extra water for your pet

Cash or traveler's checks

Important family documents such as copies of insurance policies, identification and bank account records saved electronically or in a waterproof, portable container

Sleeping bag or warm blanket for each person

Complete change of clothing appropriate for your climate and sturdy shoes

Fire extinguisher

Matches in a waterproof container

Feminine supplies and personal hygiene items

Mess kits, paper cups, plates, paper towels and plastic utensils

Paper and pencil

Books, games, puzzles or other activities for children

Whether you are on a long road trip, running errands around town, or having to evacuate from your location, it is always a good idea to have emergency supplies in your car.
Emergency Go Kit Tips (click here)
Basic Emergency Car Kit
w/additional supplies
● A properly inflated spare tire, wheel wrench and tripod jack
● Jumper cables
● Tool kit and/or a multipurpose utility tool
● Flashlight and extra batteries
● Reflective triangles and brightly colored cloth to make your vehicle more visible
● Compass
● First aid kit with gauze, tape, bandages, antibiotic ointment, aspirin, a blanket, nonlatex gloves, scissors, hydrocortisone, thermometer, tweezers and instant cold compress
● Nonperishable, high-energy foods, such as unsalted nuts, dried fruits and hard candy
● Drinking water
● Reflective vest in case you need to walk to get help
● Car charger for your cell phone
● Fire extinguisher
● Duct tape
● Rain poncho
● Snow brush
● Shovel
● Windshield washer fluid
● Warm clothing
● Cat litter for traction
● Blankets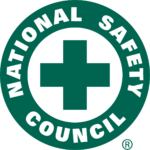 In today's uncertain world, it's essential to have a plan in place for emergencies that could arise when you are away from home.
Get Home Kit (click here)
Water: You should have enough water to last you for at least 24 hours.
Food: Non-perishable snacks or energy bars are a good option.
Clothing: Depending on the climate in your area, if it's cold, rainy, or snowy, you should have warm clothing, a rain or snow jacket. And no matter where you live, comfortable shoes are a must.
First Aid Kit: A basic first aid kit should include bandages, antiseptic wipes, and pain relievers.
Navigation: A map and compass, or GPS, can help you find your way back home. We recommend having a printed map of the area you're in as cell service and GPS might be down.
Light Source: A flashlight or headlamp with extra batteries can help you navigate in the dark.
Communication: A charged cell phone, and portable charger or power bank can help you communicate with your loved ones if cell service is still available.
Personal Hygiene: Basic hygiene items such as wet wipes, hand sanitizer, and toilet paper can make a big difference in your comfort.