Meet the CODSN board members.
We have a diverse and passionate group of community members on our board. Each member is committed to building a world of acceptance and accessibility for people with disabilities in our community. On this page you can meet each of them, learn why they're passionate, and see what they contribute by being on our team.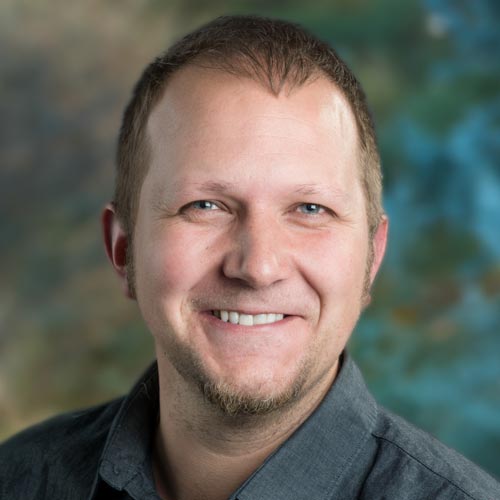 Justin Kackley | President
Justin lives in Bend with his wife and three kids and is the proud parent to a daughter who has Down syndrome. Justin grew up in the mid Willamette valley and lived in Portland for 10 years before making a home in Bend in 2015. Justin graduated from the Strong Start Parent Leadership Program in 2018 and strongly believes that people with disabilities bring strength and value to their communities. He values caring for those who are often marginalized in society and desires for people to understand that everyone has value. He graduated from George Fox University with a Bachelor's degree in Project Management and owns his own business as a General Contractor in Central Oregon. When time allows he enjoys surfing, biking, and music.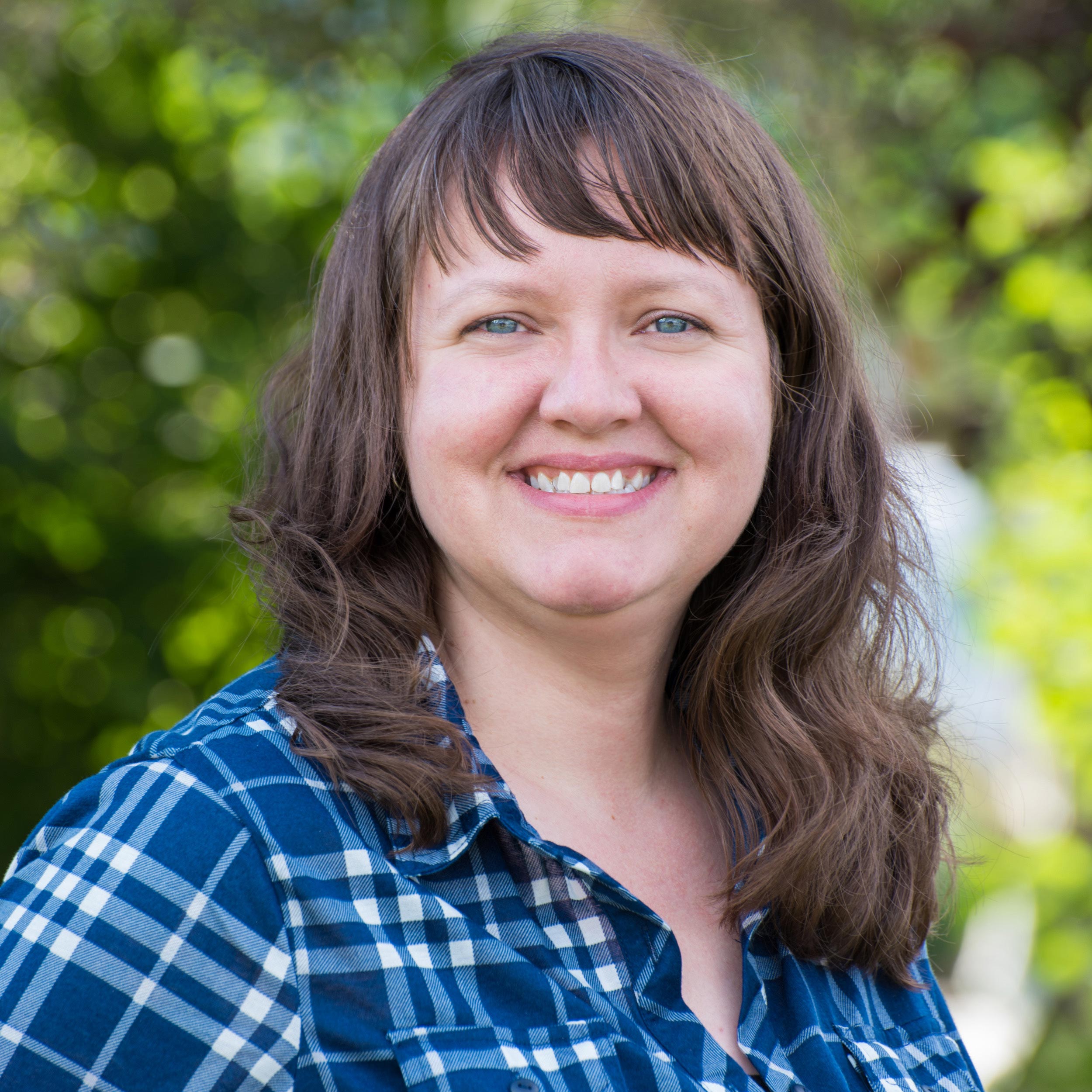 Stephanie Hunter | Board Secretary
Stephanie lives in Redmond with her family. She grew up in Central Illinois and lived in Portland for 16 years before moving to Central Oregon in 2015. Stephanie worked as a direct support professional (DSP) for children and adults when she moved to Portland and then became a mother in 2003. This experience served her well when her daughter was identified as needing early intervention services and IEP support for Autism and hearing. The single most important thing in those early days was parent-to-parent support and being able to give that back in return.
Stephanie has been working with children and adults that experience disability and co-occurring mental health needs for 20 years with 13 years providing behavior consultation throughout the state. Stephanie is a 2008 graduate of Partners in Policymaking. She holds an Associate of Arts in Human Services and is in the final stages of earning her Bachelor's Degree in the Human Development and Family Science Program at OSU-Cascades. She is passionate about equity, ensuring diverse family voices are heard, and supporting families to feel like someone has their back no matter what.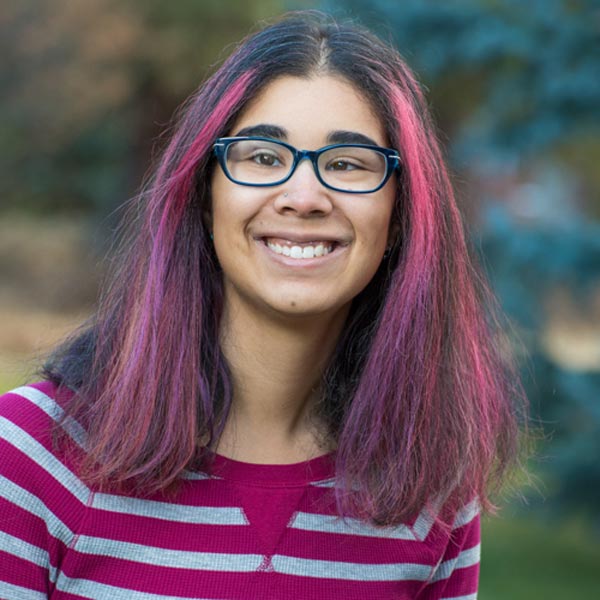 Felicity Woods | Board Member
Felicity is a bi-racial lifelong Oregonian who graduated from the Bend-LaPine School District, including the Transition Co-Op. She worked at TJ Maxx for more than 5 years and enjoys participating with and being a peer leader for Good 2 Go. She was pleased to represent Good 2 Go at Breaking Barriers, and enjoyed being a panelist for Meet at the Mountain 2017.
Felicity looks forward to the opportunity to share her story and her unique experience of living with Aspergers.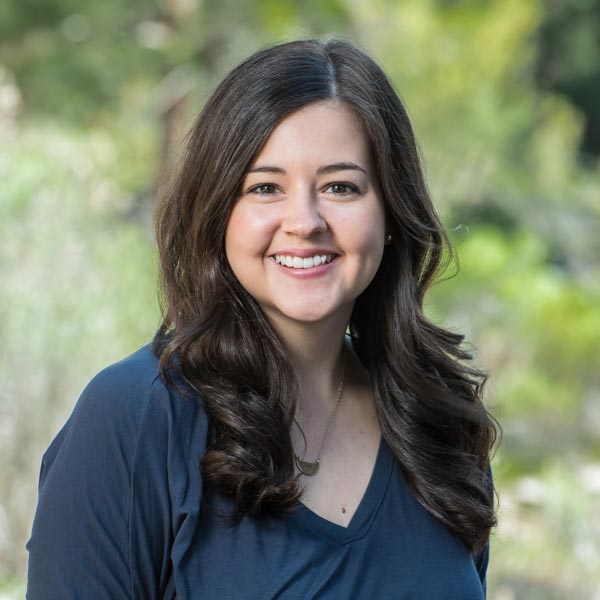 Allison Faucher Sherman | Board Member
Allison Faucher Sherman lives in Bend with her husband, son, and dog and is a mental health counselor at Deschutes County Behavioral Health. Alli has an older sister with Down syndrome and their favorite past times are singing, dancing, and cooking together. After earning a BA in Psychology at University of Dallas, she lived at L'Arche Portland, which is an international network of homes for people with and without developmental disabilities sharing daily life together.
People at L'Arche and her older sister inspired her to become a mental health counselor for people with intellectual/developmental disabilities. Alli graduated from Portland State University with a MS in Clinical Rehabilitation and Mental Health Counseling. She is a Certified Rehabilitation Counselor and also has work experience as a Vocational Rehabilitation Counselor, job developer, and job coach helping adults with disabilities find meaningful employment. Alli is trained in evidence-based trauma processing therapies and loves to work with families in her job as a counselor. Alli joined the board in 2019 in order to share her passion for supporting families to access resources and find connections so that every family member can live full and purposeful lives.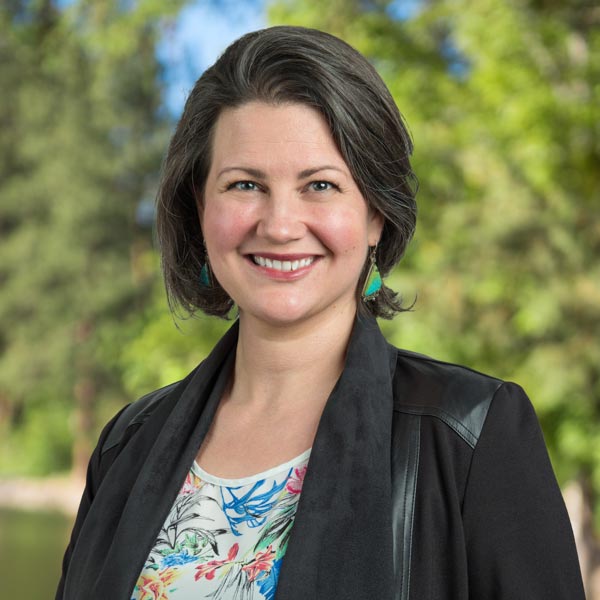 Monica Huey | Board Member
Monica Huey is a resident of Redmond where she lives with her husband AJ, son Austin and daughter, Rose. She spent her childhood in Bend and studied Studio Art at Lewis & Clark College in Portland, Oregon. After college, her career in Gallery Management brought her to Sedona, Arizona for 7 years. However, the desire to raise her family in beautiful Central Oregon brought her back in 2013 and into a management position at Silverado Jewelry Gallery in Downtown Bend.
When her daughter Rose was born in 2018 with multiple medical complexities and an eventual genetic diagnosis of Bainbridge-Ropers Syndrome, Monica became a full time caregiver; navigating therapies, fundraisers, support groups, feeding tubes, hospitals and specialists. She is excited to be a new member of the CODSN board in 2021 and to be given the opportunity to pay forward the support her family has received. In her free time she loves painting, wine adventures and the mountains.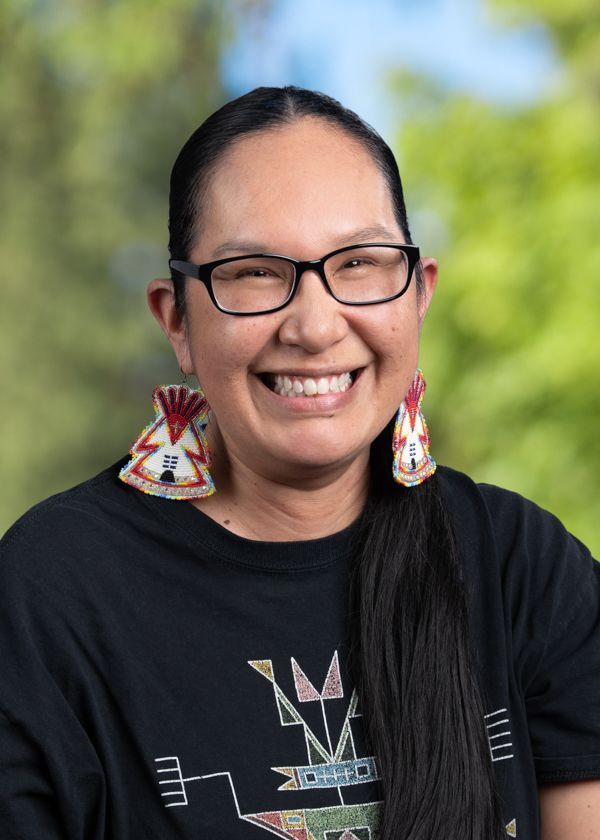 Shawnetta Yahtin | Board Member
Shawnetta is a proud parent to four beautiful children and is also a grandparent. Shawnetta is Warm Springs, Yakama, Umatilla & Aleut and lives on the Warm Springs Reservation. She is a patient experience specialist for the Warm Springs Health & Wellness Center. Her clinical background is in the field of social work serving all people with diverse backgrounds. She is a social worker at heart and has a passion to work with pre-postnatal behavioral health and older adults. In her spare time, she enjoys being with her family and cat. She loves to sew, craft, read, learn, & grow as a lifelong advocate and a natural helper.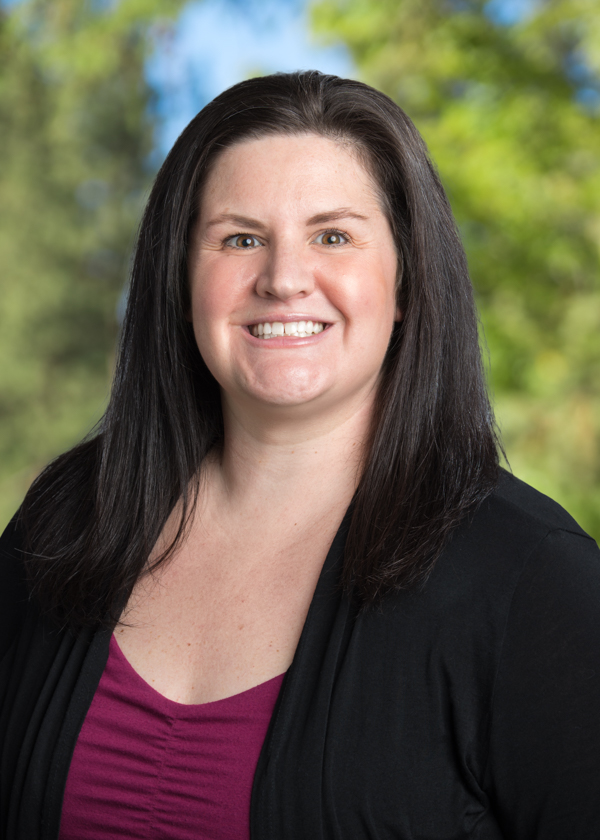 Kristen Tobias | Board Member
Kristen is a long-time Bend resident who graduated from Mountain View High School and Central Oregon Community College. After earning her Bachelors of Science in Community Health Education and Psychology from Western Oregon University, she worked throughout Central Oregon for eight years connecting individuals and families to healthcare and resources. She is now the Community Health Coordinator for PacificSource Community Solutions Central Oregon CCO and her focus is on healthcare transformation and community engagement. She serves on the Central Oregon Early Learning Leadership Council and various Regional Health Improvement Plan workgroups.
Kristen and her husband Ryan have two children, and their youngest is Autistic and Hyperlexic. Navigating therapies and evaluations during the COVID-19 pandemic really made Kristen aware of the inequities when it comes to accessing services. She joined CODSN to learn from those with lived-experience, advocate for accommodations that meet the needs of diverse individuals, provide support to families navigating the medical system and help them access resources. She and her family love hiking, paddle boarding, skiing, snowshoeing, and enjoying the beauty of Central Oregon.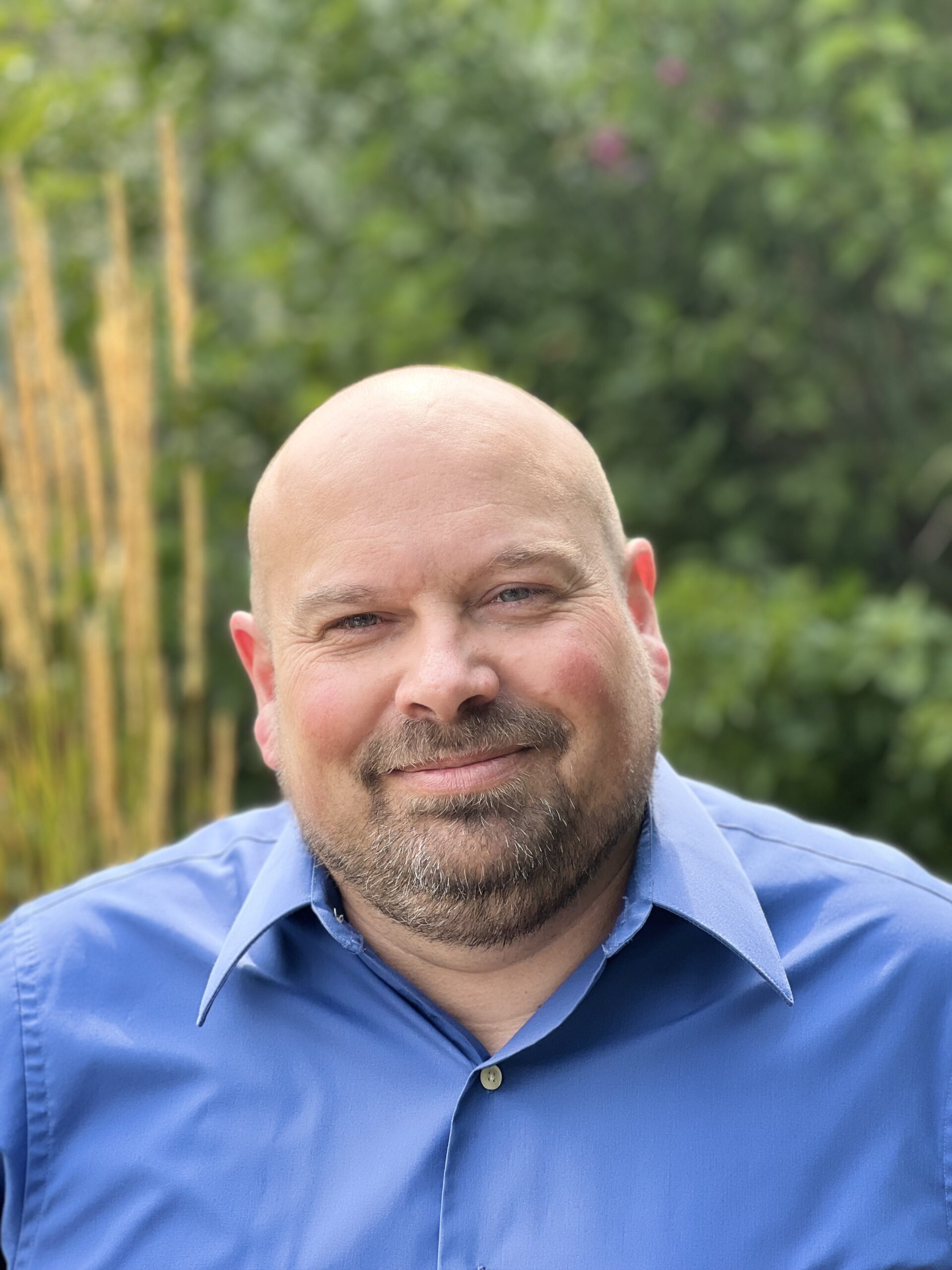 Justin Boggs| Board Member
Justin was born in Missoula Montana and also lived in New Hampshire & Colorado before returning to Montana in the early 1980's. His family had a small farm with sheep and cattle that he worked on throughout childhood. This lifestyle taught him to have a good work ethic and a respect for the land. He graduated from high school in 1996 and went to University of Montana before starting to work full time. He worked for and eventually co-owned Mcgowan Water Conditioning in Missoula, Montana for 16 years. 
Justin is a single father to his two teenage children and they recently relocated to Redmond where some of their family resides. 
Justin enjoys photography as well as travel and would like to see more of the world. He has a passion for travelling and helping people, most importantly those with special needs. Justin is the uncle to his niece who has Down Syndrome, she is the biggest blessing his entire family has ever received. She has changed his life and perspective and she continues to do so every day.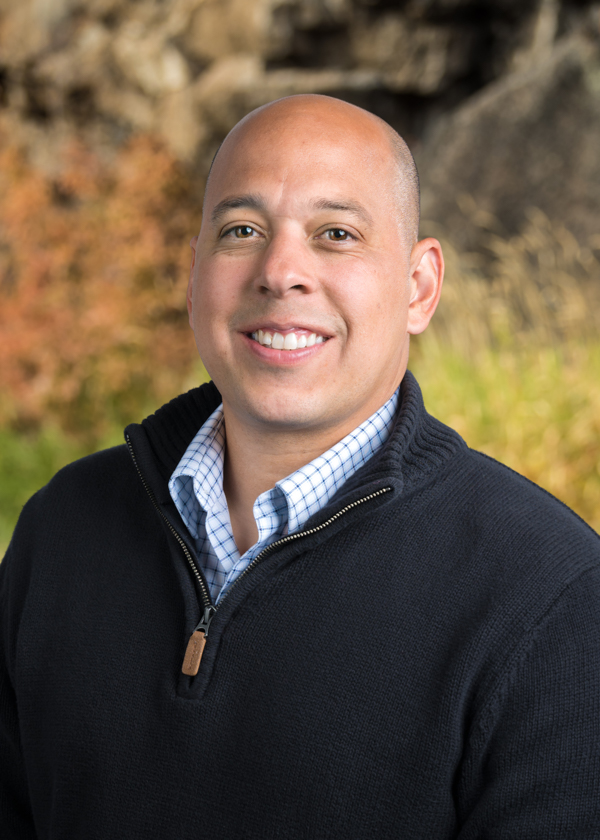 Derrick Hicks | Board Member
Derrick is a devoted advocate for individuals with disabilities. Derrick grew up with a brother who has disabilities and understands the unique challenges that families navigating disability face. His personal connection to disability fuels his commitment to our cause. Derrick has experienced firsthand the impact of our nonprofit when CODSN assisted his daughter during her transition into the Bend-La Pine school district. With a heartfelt dedication to inclusivity, Derrick is eager to contribute to our mission.
Derrick is a graduate of Arizona State University with a bachelor's degree in Marketing and is a real estate agent in Central Oregon. He also runs a local dad's group in Bend. During his free time, he likes to go hiking with his two daughters, Olivia and Hayden, and his wife Erin.
Interested in Becoming A Board Member?
One of our strengths at CODSN is creating powerful connections in our community, and our board membership is a part of that. If you're a community member who's passionate about creating an equitable community here in Central and Eastern Oregon, we'd love to talk to you about joining our board.