A staff of professionals who have been touched by disability.
At CODSN we use a peer-delivery model, which means that each of our staff has in some way been touched by disability. On this page, you'll connect with our wonderful team and learn about why they're so passionate about serving people with disabilities, including those in their own families.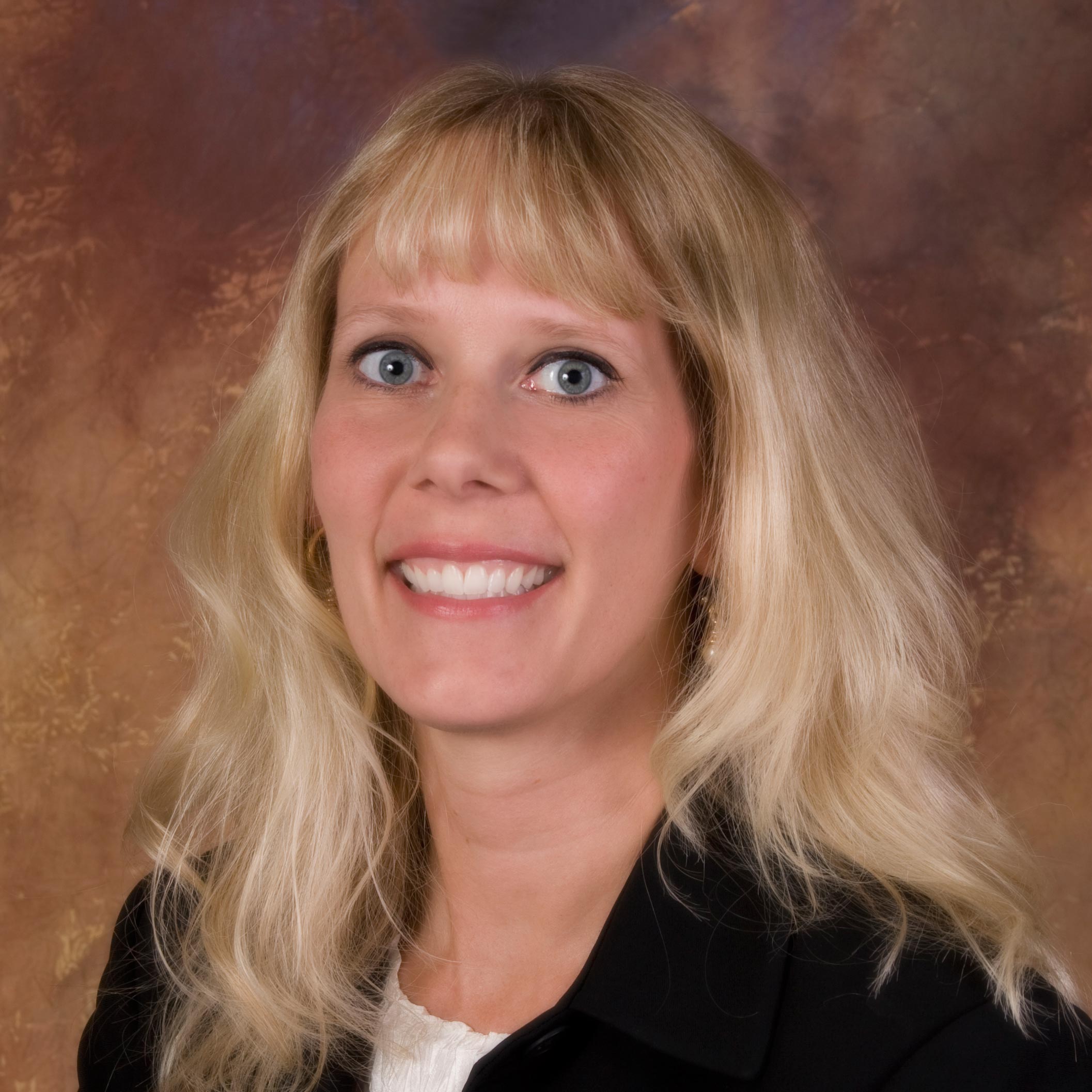 Dianna Hansen
Co-Founder and
Executive Director
Dianna is the co-founder and Executive Director of the Central Oregon Disability Support Network. In addition to being active on several local and state boards, she is a 2010 graduate of the Partners in Policymaking program, is a graduate from the Beegle Poverty Institute and served as past Chair of the State Interagency Coordinating Council. She is a certified Person-Centered Plan Facilitator, Certified Youth Mental Health First Aid Trainer and she is trained in Restorative Practices through the IIRP. Dianna's professional background includes experience in many different areas in the business management, marketing and accounting fields.
Dianna brings her lived experience as a parent of a daughter with Down syndrome to this work and it is that experience that drove her to start CODSN in response to a lack of resources and information available in Central and Eastern Oregon communities. She strives to support, advocate for, educate and equip individuals, families and professionals in the field of disability.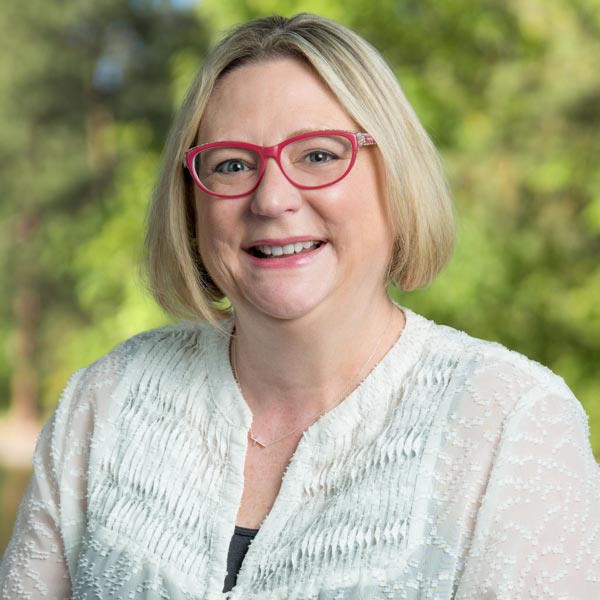 Jenny Cavarno
Program Director
Jenny has three children and brings her lived experience as a parent raising a son with a developmental disability to her work at CODSN as Program Director. Jenny brings a wealth of knowledge to the team at CODSN as a parent who has navigated her son graduating high school, the transition program, and having a job with supported employment. Jenny has many years of experience in advocacy both in the medical and educational fields that has led her to have a voice not only for her son, but also for Oregon families and their children that experience disability. Often her advocacy work has taken her to meetings at the state level and across Oregon to share her perspective as a family member.
Jenny is a Partners in Policymaking graduate and is certified in Person-Centered Path training. She has also received training in Poverty Informed Care, Supported Decision-Making, Trauma- Informed Care and LGBTQ+ Youth training. She comes to CODSN with experience serving as Program Coordinator and Director at FACT Oregon (Oregon's Parent Training & Information center). Jenny is passionate in her work and believes that all people have the right to a happy and whole life.
Callie Kackley
Lead Program Coordinator
Callie received a Bachelor of Science degree in Business Administration and a Minor in Sociology and graduated with honors from Warner Pacific College in Portland, Oregon. She brings work experience in the non-profit administrative field as well as lived experience as a parent raising a daughter with Down syndrome to her work at CODSN as Program Coordinator. Since finding out at birth that Mia had Down syndrome, Callie knew that Mia's life would change them in incredible ways and transform their community.
Callie is a graduate of NWDSA's 2015 Kindergarten Inclusion Cohort and the 2018 Strong Start Parent Leadership Program. She is Youth Mental Health First Aid trained and has received training in Trauma Informed Care, Poverty Informed Care, Latino Outreach, Person-Centered Planning and Supported-Decision Making. Callie sits on the State Advisory Council on Special Education with the Oregon Department of Education and also represents CODSN on the Developmental Disability Coalition. Callie is a passionate advocate for inclusion both in education and community life and she is committed to paving a path for all children to belong in meaningful ways in their schools, communities and relationships. She loves connecting with and supporting families to have high expectations, develop a strong vision for the future and to understand their rights as they navigate raising their kids with disabilities.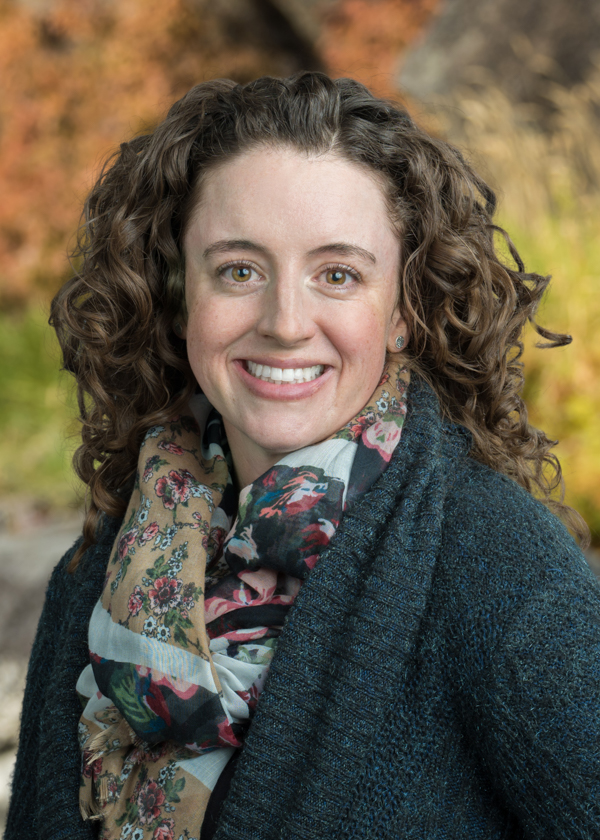 Stefany Cunningham
Lead Program Coordinator
Stefany was born and raised in Central Oregon where she graduated summa cum laude from OSU-Cascades. While she studied kinesiology, her love of learning guided her to explore
additional concentrations in psychology, and early childhood development and education. While exploring these concentrations, she expanded her knowledge in: Infant and child development; human lifespan development; family studies; families in poverty; family, school, and community
collaboration; positive psychology; and social psychology. After college, Stefany's heart led her to work in early childhood education where she gained experience in caring for, and supporting, children and families with diverse support needs.
Stefany's passion for life-long learning drives her to endlessly seek out continuing education courses and books concerning child development, self-regulation, autism and neurodiversity, augmentative and alternative communication, and supporting all children in becoming self-determined and life-long learners. At the heart of Stefany's love for learning is her bright, funny, and courageous son, who is neurodivergent and has complex communication needs. Stefany values diversity, the voices of self-advocates within the disability community, and her life as a mom. Each day, she aims to learn something new that empowers her to provide her son – and all individuals with complex support needs – the support, care, and advocacy they deserve.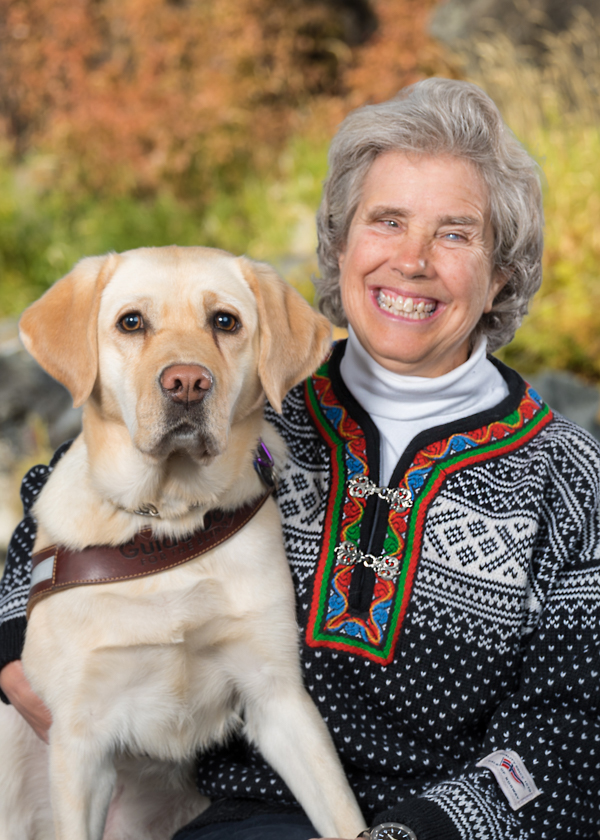 Nancy Stevens
Program Coordinator
Nancy has been a life long self advocate with support from her parents, family, friends, coaches, and coworkers. From a young age, she learned the importance of inclusion and building self-confidence. Because of her parents' optimism and strong committed belief in her abilities and their willingness to guide her in many outdoor activities, Nancy was the first blind woman to climb the Grand Teton. She is a 3 time world champion in the sport of Olympic Distance Triathlon and competed as a member of the US Disabled Cross Country Ski team in the Nagano Paralympics. When Nancy returned home from Nagano, she became a professional motivational speaker for diverse audiences. Her career as an Independent living skills trainer, Career Counselor, and Title 2 Claims Representative for people with disabilities, has been about assisting, advocating, and supporting people where they are at with services, guidance and resources. One of her passions is to empower individuals to pursue their endeavors and overcome obstacles. You will find her to be a tenacious, resilient, and creative motivator.
She encourages people to focus on commonalities instead of feeling nervous around people with disabilities. She was given great feedback from a high school student with a disability when he told her that after she had spoken at his high school, more students included him in class projects and extra curricular activities. As a person who is blind, Nancy has spent decades educating people on how to be more inclusive and relate to each other with dignity and respect. She is excited to be part of such a dynamic team at CODSN.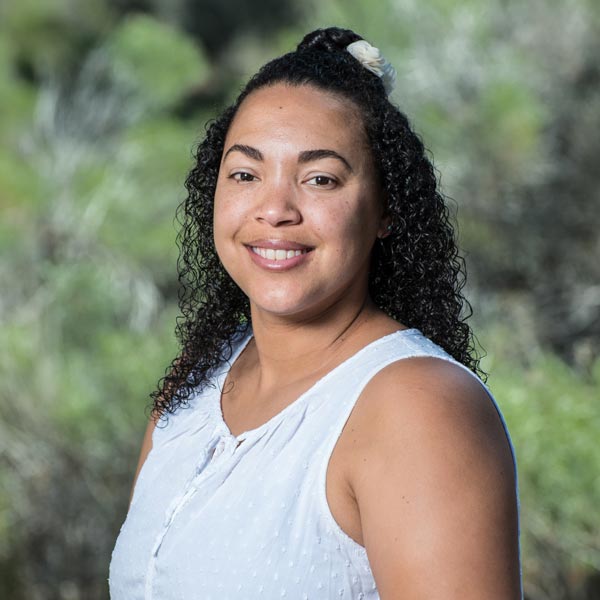 Shandell Landon
Program Coordinator
Shandell Landon is a passionate African-American educator who relocated to Bend in 2019 from Reno, NV with her multi-generational family. Shandell is a wife, mother, daughter, granddaughter, sister, and aunt. She enjoys spending time with her family camping, hiking, shopping, and going to the movies. She also enjoys all the high desert has to offer, from the sun to the snow. Shandell's journey has led her to become a fierce advocate for all human rights and her family history with various disabilities is what started her on this path. She is the parent of a child navigating disability, has siblings who have various disabilities, and she, herself, has ADHD. She believes in the power of education, great educators, and love.
Shandell has been working in the field of education since 2001 and is currently working on her doctorate at Portland State University. Shandell became a certified teacher in Nevada in 2009 where she immediately began with children with disabilities. She has a Bachelor of Science in Elementary Education and Special Education and a Master's Degree in Early Childhood Special Education. Now, in her doctoral program, she is continuing to work in the field of special education within the educational doctorate program at PSU. Shandell is working towards an Ed.D in Educational Leadership which focuses on Special Education.
Early in her teaching career, Shandell began working in early childhood special education supporting families and children navigating IEPs (Individualized Education Program/Plan) within the k-12 school system. She is currently teaching various courses at Oregon State University, Cascades, and delivers educational-based training statewide as a certified trainer through the Oregon Center for Career Development in Childhood Care and Education. Shandell loves to support families, professionals, and children in the Central Oregon community. It is her personal and professional belief that all students can learn, just not on the same day or in the same way.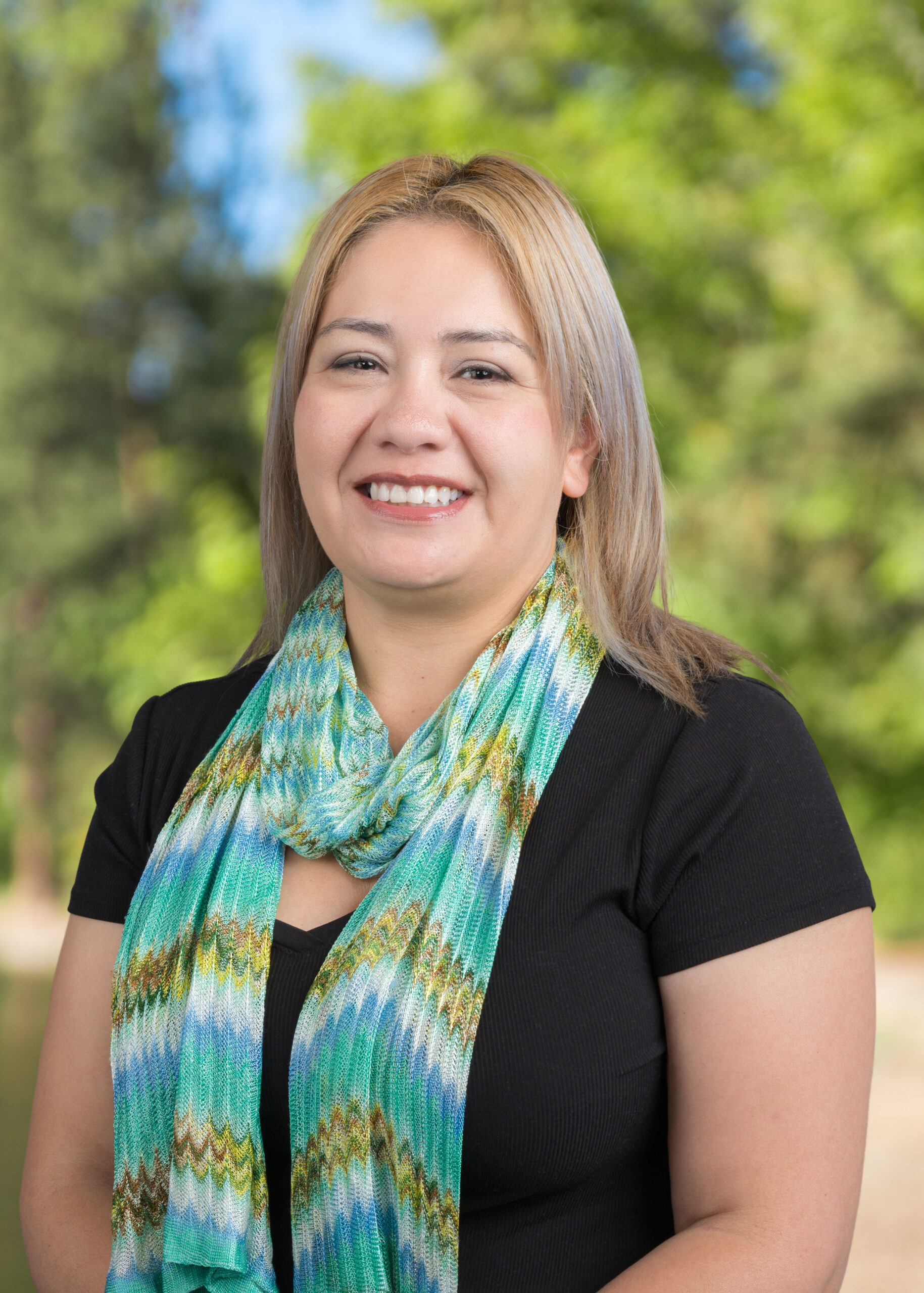 Damaris Elix
Bilingual Program Coordinator
Damaris is the mother of 3 wonderful children and each of them has taught her to see life in different ways. Her passion grew when she became the mother of her middle son Javier who experiences cerebral palsy. Nine years later, she became a mom to Mateo who also experiences sensory issues and social anxiety.
She graduated as an Elementary Education Teacher in her country of origin, Guatemala. When she emigrated to the United States, she longed for a better quality of life for her son and for him to have a full life. That motivated her to continue studying and in 2021 she graduated from CODSN's Strong Start Parent Leadership Program. Damaris has training in Wraparound, IEPs and 504s, Collaborative Problem Solving and Trauma Informed Care.
One of her greatest passions that brings her to CODSN is supporting parents who share the beautiful experience of having a child who experiences a disability, especially the Hispanic community.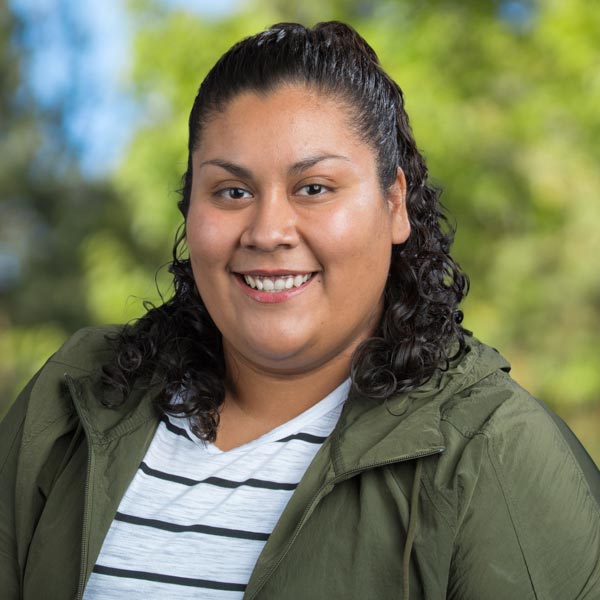 Yamilex Gutierrez
Bilingual Program Coordinator
Yamilex brings strength to the CODSN team with skills as a bi-lingual staff member and is fluent in both English and Spanish. Yamilex comes from a small town and brings the perspective of living in a rural community as well as lived experience as a member of the Latinx community to this work.
Yamilex has received training in Poverty Informed Care with Dr. Donna Beegle, Trauma Informed Care and Latino Outreach. She loves supporting her community through providing Wraparound Services to those affected by COVID-19 by implementing CODSN's work as an OHA Community Based Organization on the ground in Lake and Klamath counties. She is especially skilled at providing support to families who speak Spanish as their first language. Yamilex believes that we have a lot to learn from those who are not like us and she is always looking to learn more and we are grateful to have her on the team at CODSN.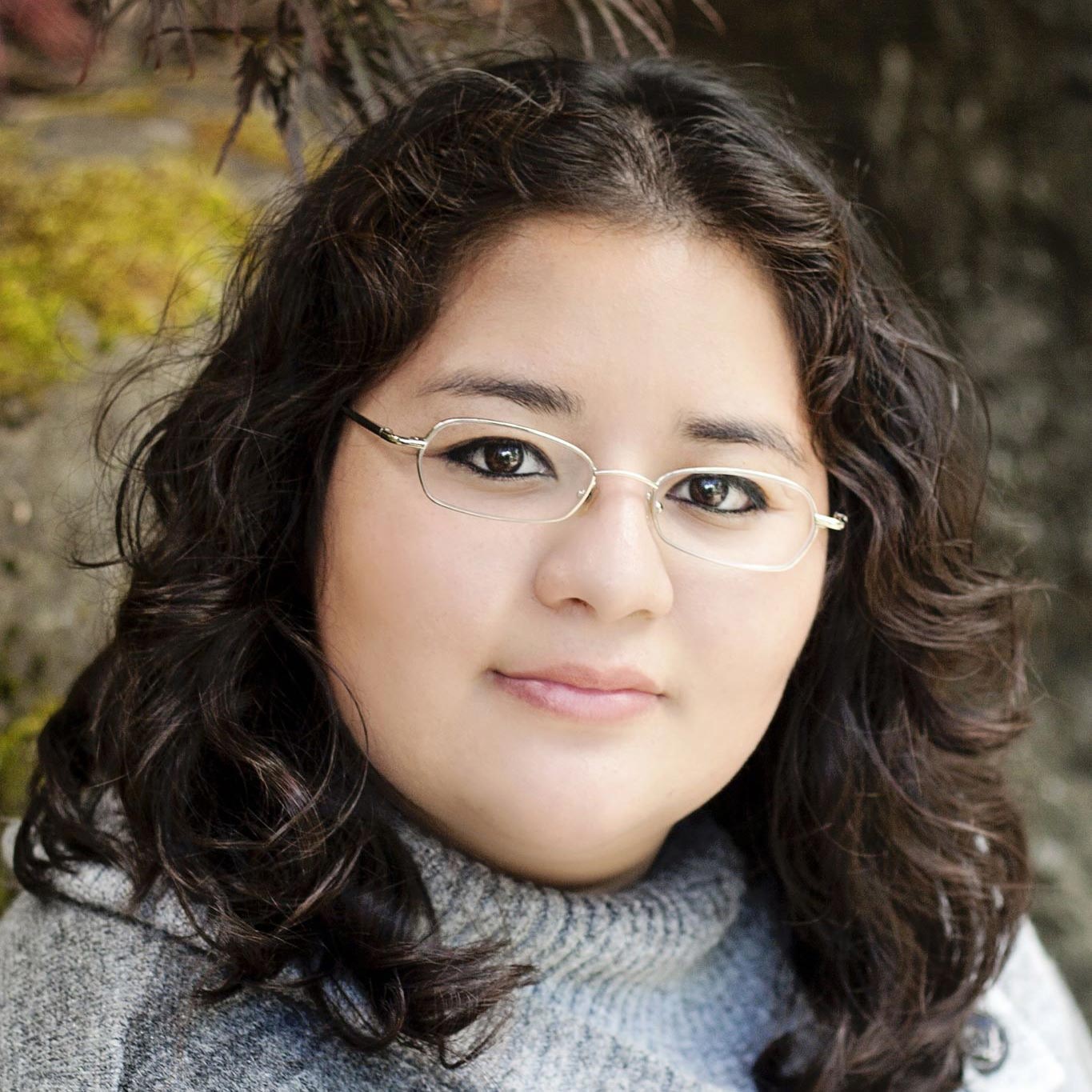 Yecenia Rodriguez
Klamath County
Bilingual Program Coordinator
Yecenia brings a lens of lived experience as a parent to her role as bi-lingual Program Coordinator for CODSN. Her first born child, Anthony, was born in 2011 with Cerebral Palsy and developmental delays.
Yecenia graduated from the Strong Start Parent Leadership Program in 2018. Through Strong Start, she learned to develop a vision for her son and saw the importance of inclusion in the community.
Yecenia has an Associate of Arts degree in Early Childhood Education as well as Associate of Science degrees in Business Management & Information Technology. Her professional background includes work experience at a Pediatric Therapy Clinic and she served as a volunteer Parent Liaison for Early Childhood Intervention. Yecenia is a certified Youth Mental Health First Aider trainer in both English and Spanish. She has also received training in Poverty Informed Care, Trauma Informed Care and LBGTQ+ Youth and Latino Outreach among others. Yecenia serves on the DD Advisory board for Klamath County DD Services, on the Spanish-speaking Family Leaders statewide committee along with many other local committees. Yecenia is resourceful, helpful and loves collaborating with others to provide her community with strong services and support for families in both English and Spanish.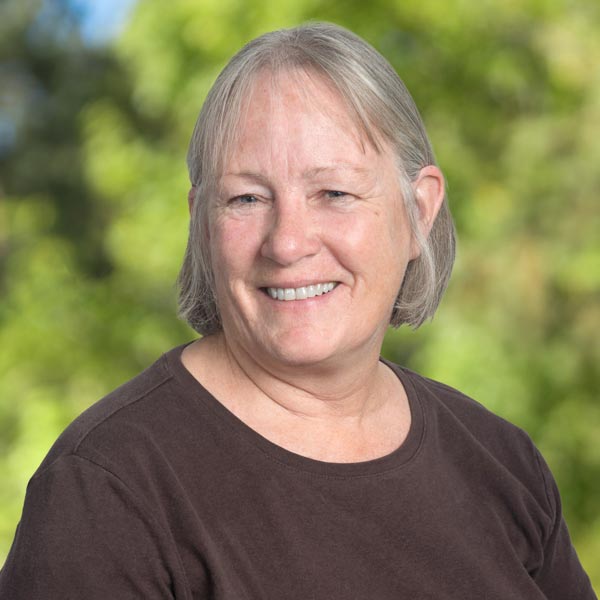 Jennifer Williams
Harney County
Program Coordinator
Jennifer came to the world of disability when her son suffered a severe brain injury as the result of a car accident in 2014. Since then, she has become an advocate for people with disabilities and she desires to bring her community alongside those who experience disability across the lifespan.
Jennifer graduated from the Strong Start Parent Leadership Program in 2018 and is certified in Youth Mental Health First Aid. Jennifer has also received training in the History of the Northern Paiute, the Native American Perspective on Disabilities, Poverty Informed Care and Trauma Informed Care. She comes to CODSN with experience as the Program Coordinator for ROCCO'S Family Network and is the founder and Board Chair of Crossroads Ranch of Harney County Equine Therapy Center. She is an active member of her community in Eastern Oregon and has served with Harney Partners for Kids and Families as Vice President for the past 3 years and served on the board of Silvies River Charter School. She currently serves with Youth Changing Their Community and as a Harney County Employment First Team Member and is a volunteer in her local church as both treasurer and in teaching Sunday school.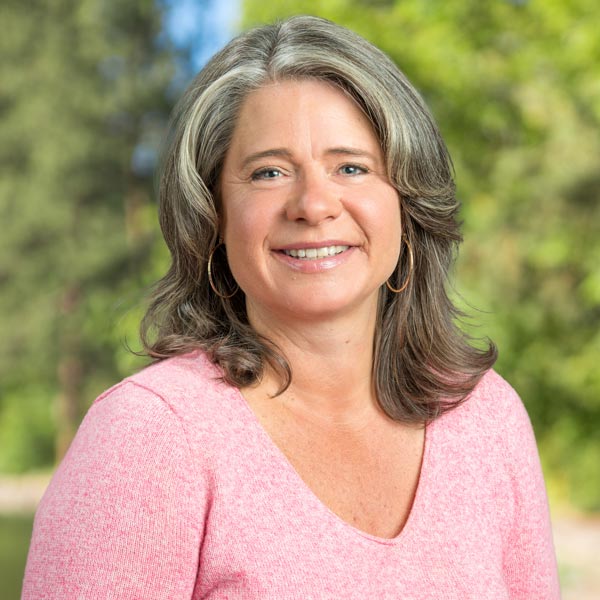 Jen Martinez
Program Assistant
Jen is an Oregon native and brings experience in Office Administration and experience as an Educational Assistant at the Alyce Hatch Center to the CODSN team. As an Educational Assistant, she had the pleasure of working with preschool children with developmental delays and their families and this opportunity helped her to learn about special education and the available resources for families. Jen also brings lived experience advocating for her own children's support needs in helping them to access mental health supports, speech therapy and IEPs for learning needs.
Jen is certified in Youth Mental Health First Aid and has received training in Poverty Informed care, Trauma Informed Care, Working with Native Families and LGBTQ+ Youth training. Jen strives to connect with and support kids and their families on their unique journeys.
Shela Buerger
Office Manager
Shela is a Central Oregon native who lives in Redmond, Oregon with her husband Ron. After raising 4 boys, whom she homeschooled for 15 years, she went to work as an Educational Assistant with the Redmond School District. She worked at Sage Elementary for 2 years and then moved to Ridgeview High School. This is where she found her passion working with students with disabilities, and when she realized the importance of having an all inclusive education for all students.
As the Records Manager for RVHS's SPED department for 3 years, she became very familiar with the IEP process and the importance of having both the parents and students involved to make the best plan for the education of the students. Having a child with dyslexia, she also brings experience in advocating for her own child's support needs with a 504 plan.
Shela is very excited to join CODSN and be involved in connecting with and supporting families as they navigate raising their children with disabilities.