Welcome to CODSN!
Our network was started by two moms, Dianna Hansen and Amanda Hamer, after their girls were born with Down syndrome just eight days apart in 2003. In 2004 we began meeting with just three moms and our daughters at the Alyce Hatch Center. In 2010 we developed an official board of directors and received our IRS non-profit status. Now in 2011 with sustained growth, we have changed our name to Central Oregon Disability Support Network and expanded our services to support families experiencing any disability.
Listen to our Run, Walk & Roll Horizon Broadcasting radio spot and Jingle courtesy of Janellybean!!
Our Second Annual Run, Walk and Roll - September 29th, 2012
Register for our Run, Walk and Roll 5K or 1 Mile Fun Run/Walk/Roll. The event takes place Saturday, September 29th at Riverbend park in Bend. 5K first place finishers win $100, with cash prizes awarded to 2nd and 3rd place finishers as well. For more information, including registration information,
download an event brochure
. See you there!
2012 Race Results
---
If you would like to sign up as a volunteer at the Run, Walk & Roll then click the button below to go to our online sign-up form! Thank you to our wonderful community and supporters for helping us put on this amazing event!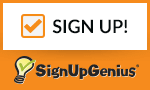 CODSN is a member of Oregon
Consortium of Family Networks (OCFN)
con.sor.ti.um: A cooperative association.
OCFNC is an association of family networks committed to a set of core values. Each is an independent, family-led organization working in collaboration with community partners. The OCFN exists to promote peer delivered family support that celebrates families as the tremendous resource they are!
---