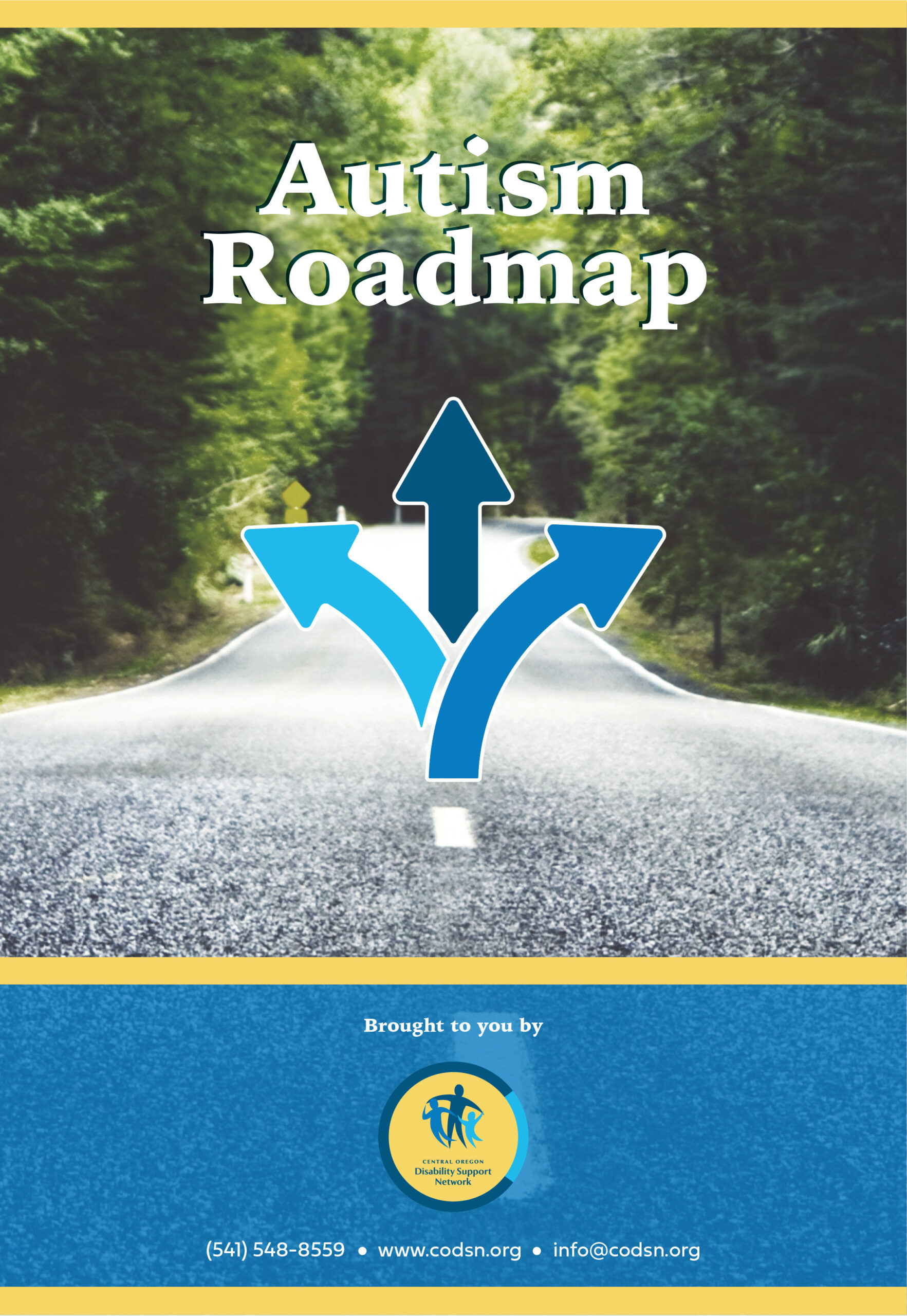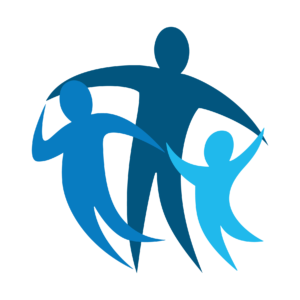 Welcome To The Autism Community
Hello,
You are here because someone you love has just discovered that they have autism. Wherever you are in this autism journey, no matter how old your loved one is, know that they are – and will always be – the same person you love and care for so deeply. This diagnosis will not change your loved one, but will enable you and your loved one to access the support and accommodations you may need. While some people experience challenges navigating life with autism and the co-occurring conditions that may accompany it, there are also many strengths and beautiful ways of seeing the world that grow through autism. Stephen Shore, Autistic self-advocate and professor of special education at Adelphi University, describes autism as, "… a non standard way of perceiving, processing, and interacting with the world. As a result autistic individuals often express themselves by communicating and socially interacting differently than non autistic people". Each person with autism is different, and each path in their autism journey will look different. This binder is here to help you choose a pathway of support to access the resources your child and your family will need on your journey toward well being and long-term success.
Resources
Shore, Stephen, PhD (2022). About Autism. Dr. Stephen Shore. https://drstephenshore.com/about-autism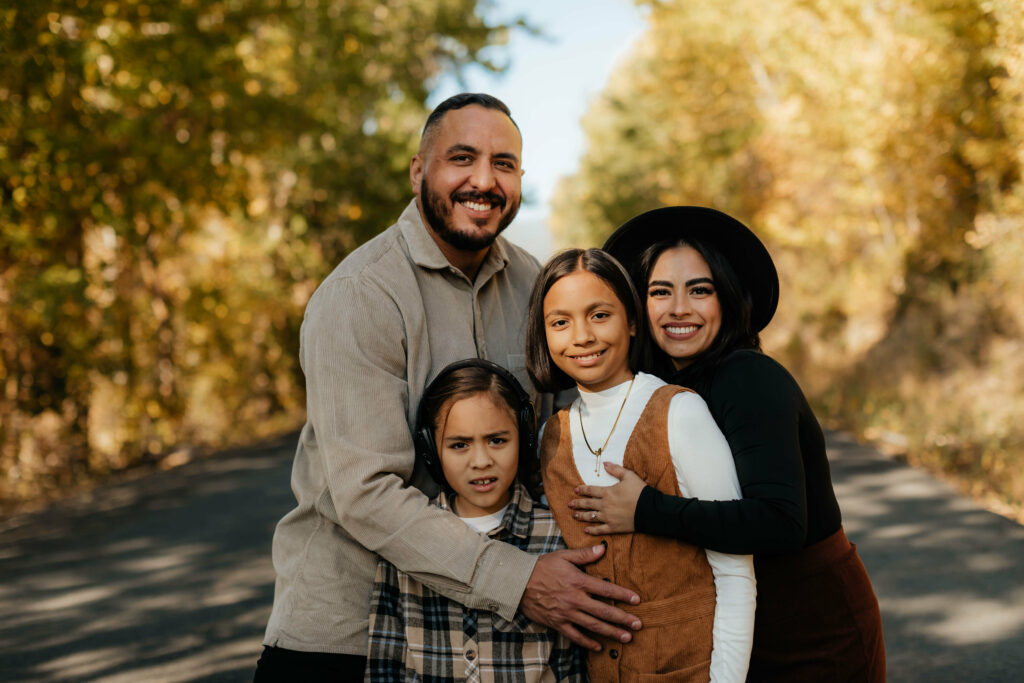 Table of Contents
Support Pathway 1: Identifying Local Support & Therapies 
Central Oregon Disability Support Network
Early Intervention/Early Childhood Special Education
K-12 Special Education Services
How to Get Started: Outpatient Therapy Clinics
Frequently Asked Questions about ABA 
Support Pathway 2: Navigating Government Services
Developmental and Intellectual Disability Services
Support Pathway 3: Building Educational & Community Opportunities
Teaching Self-care Skills/Options for Safety Planning
Associations and Advocates to Connect With 
Social and Community Service Recommendations 
Behavioral Health Recommendations 
Thank you to community partners Back Cover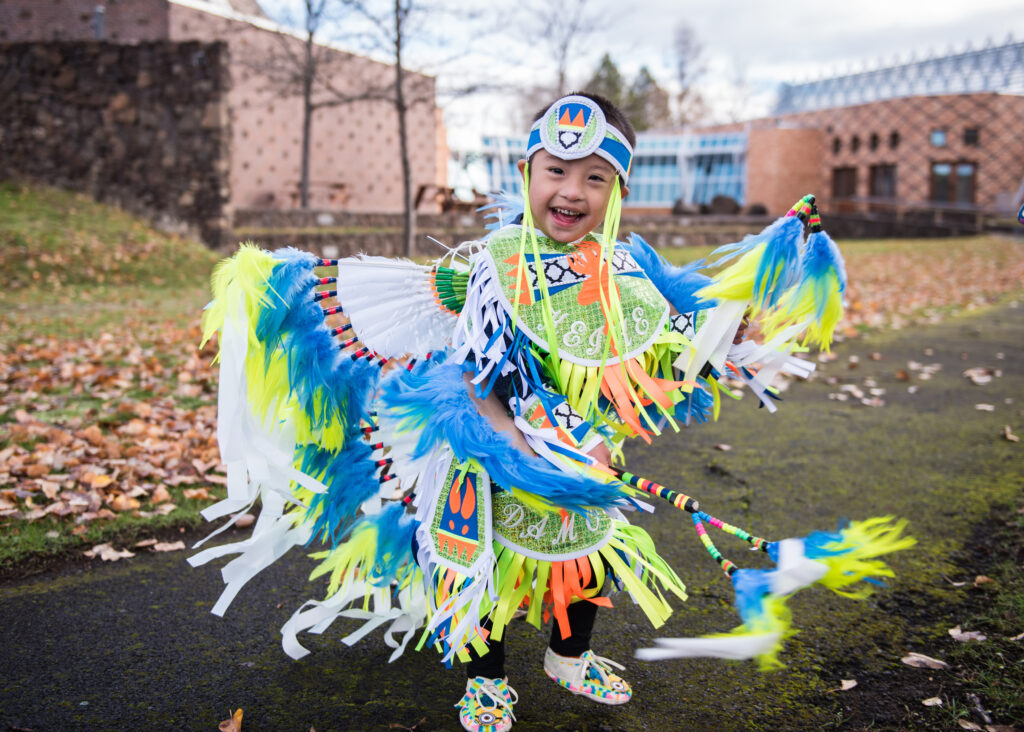 Support Pathway Overview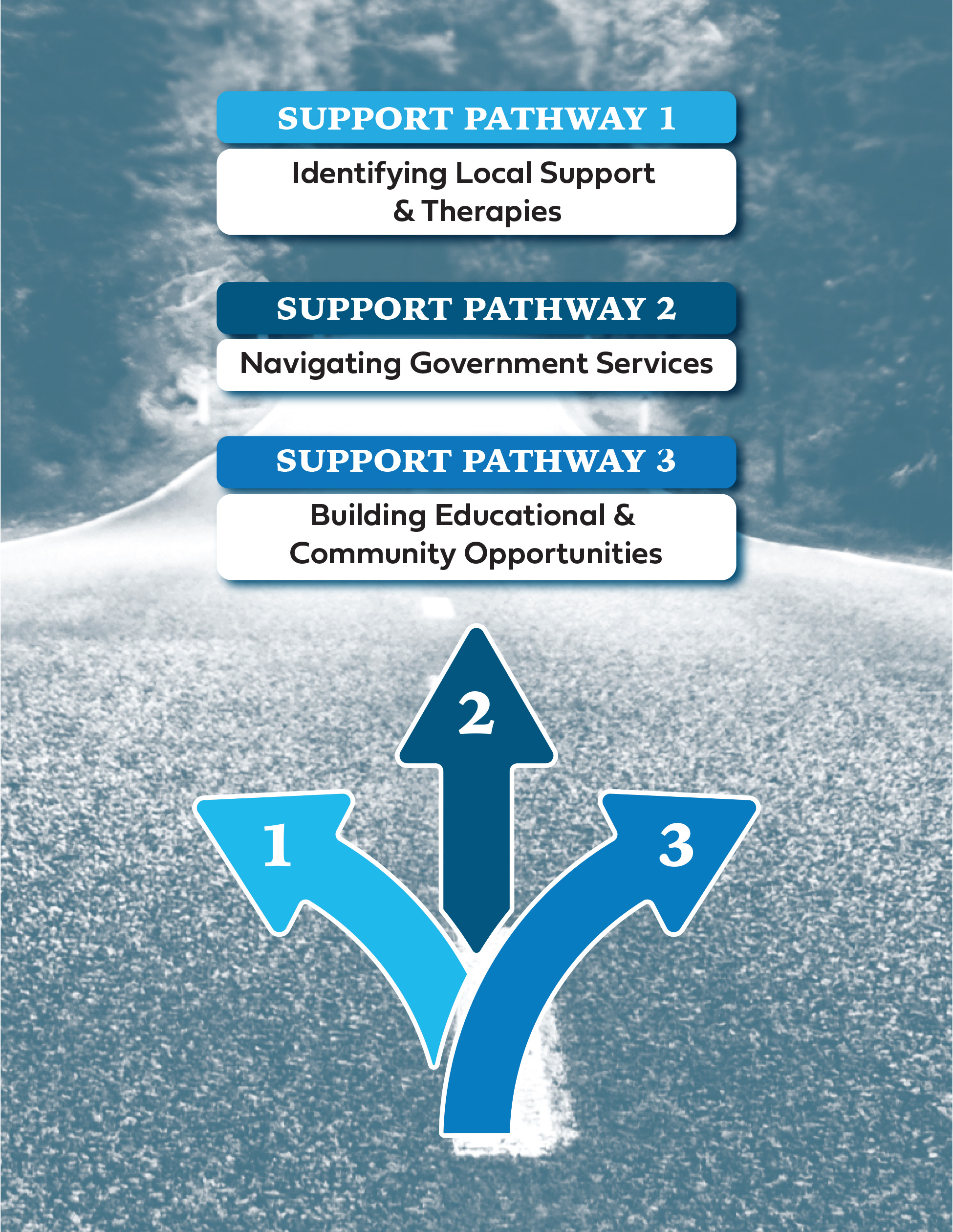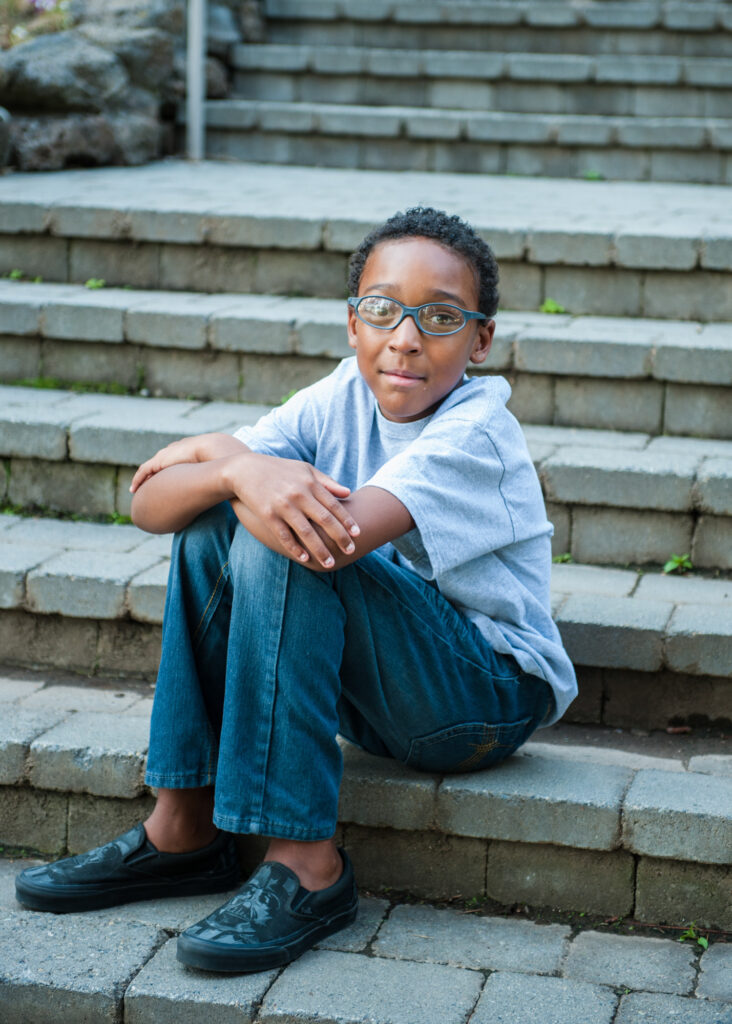 Support Pathway 1:
Identifying Local Support & Therapies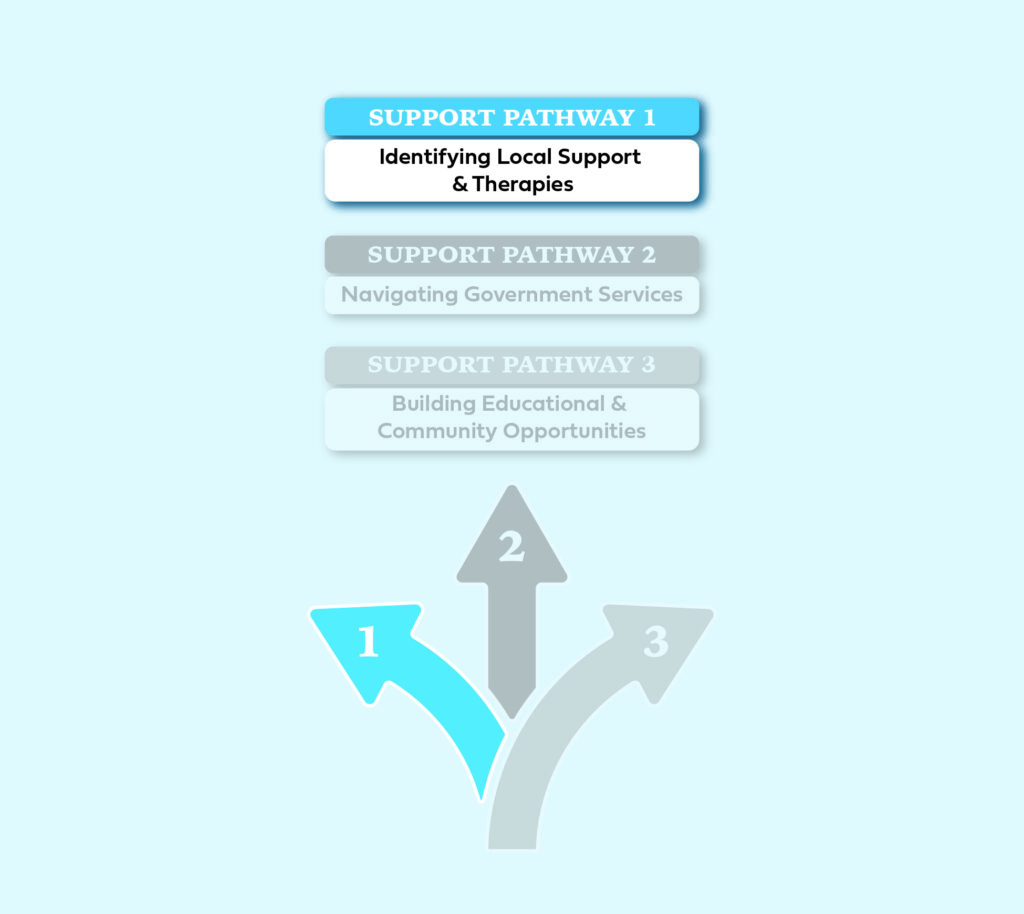 Support Pathway 1 contains services that offer comprehensive support or that may require a referral from a primary care provider. Because these services may have a waitlist, it would be helpful to receive a referral from your primary care provider right away if your family is needing support from any of these therapies. Your primary care provider and High Desert Education Service District can help you determine whether the following therapies and supports will be helpful for your child.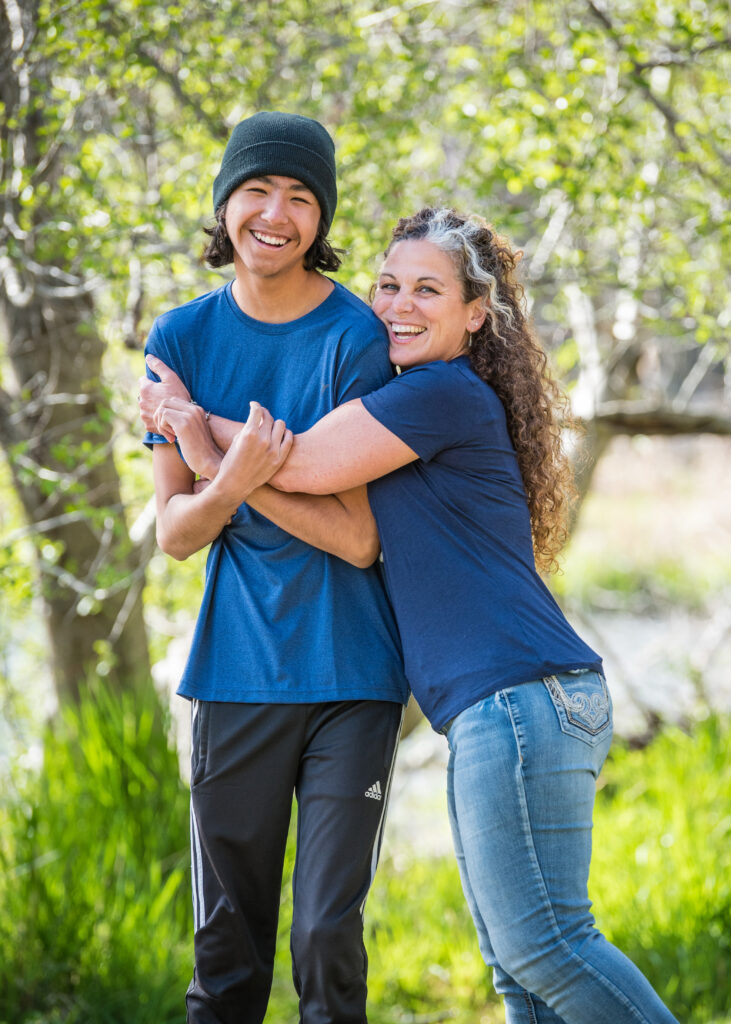 Central Oregon Disability Support Network
Central Oregon Disability Support Network, or CODSN, is a non-profit that offers free peer-delivered support to children and their families who experience disabilities.
How does it work?
You are welcome to call CODSN at 541-548-8559 or email info@codsn.org with any questions or concerns, or if you simply wish to connect with someone who has experience caring for someone with a disability. CODSN will connect your family with a staff member who can best support you based on your family's needs as well as the lived experience of the staff. Each staff member at CODSN has experience caring for a loved one with a disability and brings their own unique strengths and insights to CODSN.
What are examples of the support I can receive?
You can access:
Information
Resources
Family events
Training regarding the special education system, developmental disability services, support groups
And so much more!
The needs of your family are what will determine the support that is delivered.
Which areas of Oregon does CODSN serve?
CODSN offers support in Crook, Deschutes, Grant, Harney, Jefferson, Klamath, Lake and Wheeler counties. Their main office is located at 2525 NE Twin Knolls Drive #7 Bend, OR 97701.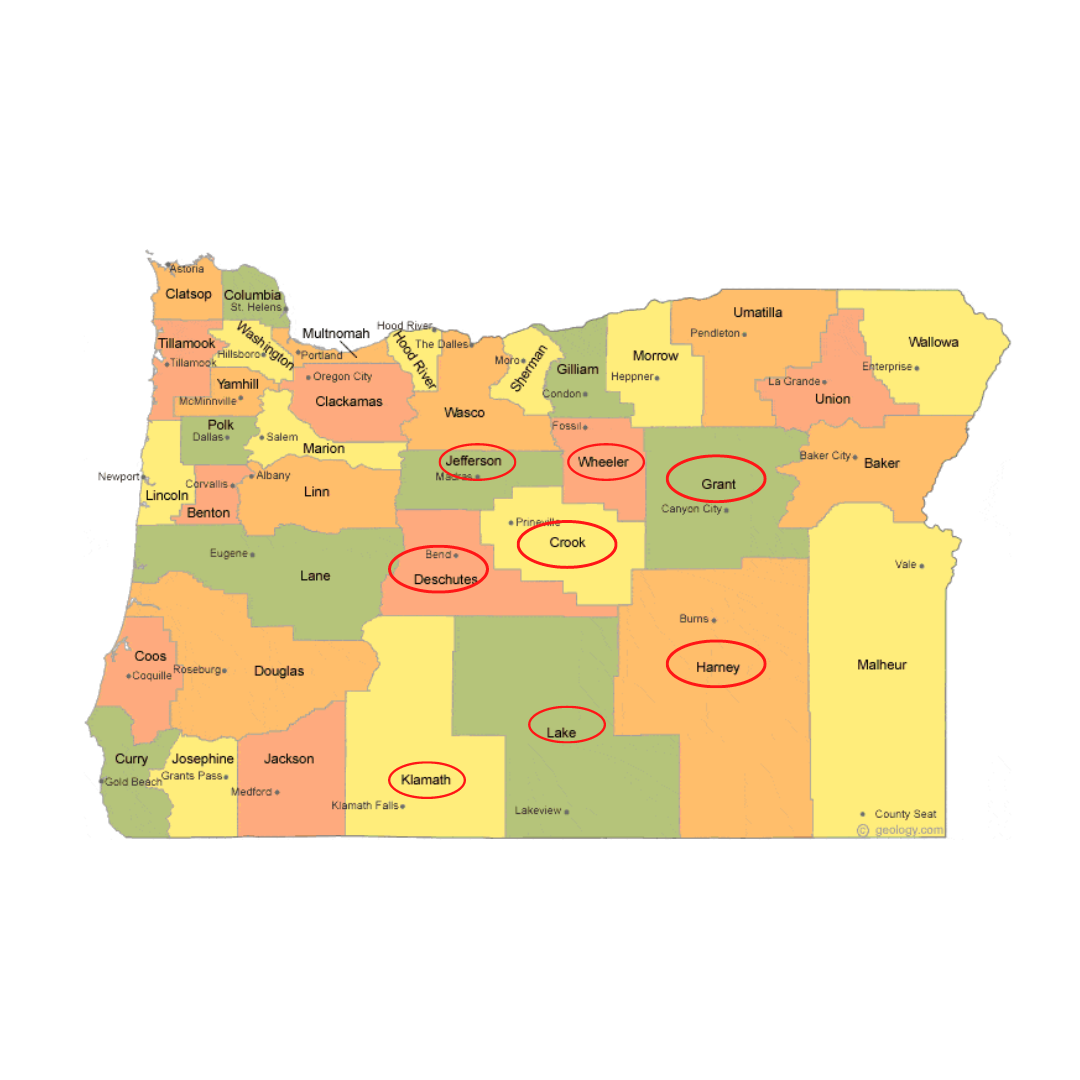 Early Intervention (EI)/ Early Childhood Special Education (ECSE)
Services
Screening
Evaluation
Specially designed instruction for children from birth to age 5 with autism and/or developmental delay
Early Intervention
For children 0-3 years of age
Conducted in your home by a licensed early childhood teacher
Focused on parent coaching
Additional services may include: Speech and Language Therapy, Occupational Therapy, and Physical Therapy
Early Childhood Special Education
For children 3-5 years of age
Conducted in specially designed preschool classrooms or community preschools based on each child's needs
Focused on preparing children for transitioning to kindergarten
Additional services may include: Speech and Language Therapy, Occupational Therapy, and Physical Therapy
All EI/ECSE services are at no cost and available across Central Oregon in Bend, Redmond, La Pine, Prineville, Madras, and Warm Springs.
Referrals for EI/ECSE
Referrals can come directly from your family or from doctors, therapists, or others involved with your child.
(541) 312-1947 hdesd.org/services/ei-ecse/referral
K-12 Special Education Services
What is Special Education?
Special education refers to a variety of approaches and resources which your child can receive from their school district to support their education. If your child is in elementary school through high school and qualifies for special education services, they will obtain an individualized education plan (IEP). The IEP is written by your family and a team of teachers and professionals who support your child's education. It contains goals for your child, as well as the appropriate supports and services needed to achieve those goals.
How Do I Get Started?
If you believe your child needs special education services, you can request an evaluation from your child's school. Central Oregon Disability Support Network and FACT Oregon can provide you with a template to make this request. Even though your child has a medical diagnosis, the school will still need to do their own evaluation to determine special education eligibility. This process can take time, so it is best to submit the evaluation request as soon as possible.
Where Can I Receive More Information and Support?
Central Oregon Disability Support Network (CODSN) and FACT Oregon provide support, resources, and training surrounding special education.
Central Oregon Disability Support Network 541-548-8559 https://www.codsn.org/   FACT Oregon 503-786-6082 https://factoregon.org/
References
Morin, Amanda (nd). What is Special Education? Understood.
https://www.understood.org/articles/understanding-special-education
Community Health Worker
What is a Community Health Worker?
A Community Health Worker (CHW) is a type of Traditional Health Worker. A Community Health Worker understands their community and can work alongside you and your family to create better health. There are many different job titles for a Community Health Worker, including:
Community Outreach Advocate
Community Health Educator
Promoter
Peer
Case Manager
Navigator
Enrollment Specialist
(National Association of Community Health Workers, 2021 National CHW Survey)
What kind of services do they offer?
Community Health Workers provide many different services. They can help you access health care, assist with insurance enrollment, and connect you with resources like food, housing, transportation and more. They can also provide referrals, education, care coordination, informal counseling, social support, and outreach. (American Public Health Association – Community Health Worker section).
How do you access them?
If you are a member of PacificSource Community Solutions, you can call 800-431-4135, TTY: 711 for help finding a Community Health Worker. There is no need for a referral. You can also call one of the businesses or organizations listed below and ask for a Community Health Worker. Community health workers are available to all families, regardless of insurance.
Where are they located?
Central Oregon has Community Health Workers in many different organizations and businesses. Here is a list of known facilities that have CHWs:
Central Oregon Pediatric Associates
Mosaic Medical
Deschutes County Health Services – Perinatal Care Coordination Program
La Pine Community Health
MountainStar Relief Nursery
Reach
Thrive Central Oregon
Charles Health Systems
Crook County Health Department – Cover Oregon Enrollment Assister
Jefferson County Health Department – Perinatal Care Educator/Screener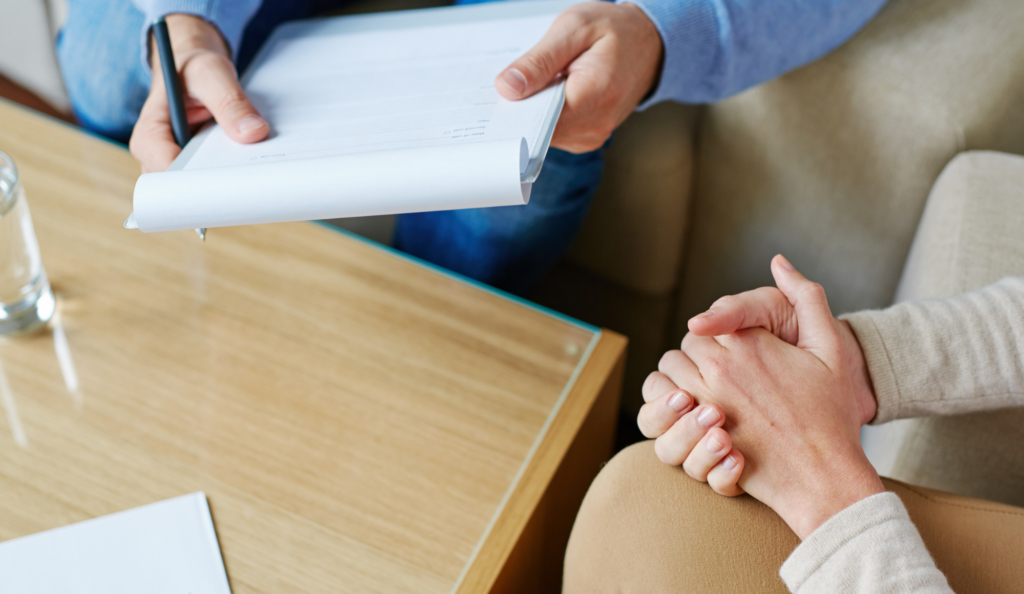 References
American Public Health Association – Community Health Worker section
https://www.apha.org/apha-communities/member-sections/community-health-workers
Foundations for Community Health Workers, edited by Timothy Berthold, John Wiley & Sons, Incorporated, 2016. ProQuest Ebook Central, http://ebookcentral.proquest.com/lib/cocc/detail.action?docID=4519003.
National Association of Community Health Workers (2021 National CHW Survey) Community Health Worker Professional Roles and Titles https://nachw.org/wp-content/uploads/2022/10/CHW_sheet_prt_1a_nobleed-1.pdf
Behavioral Health Consultant (BHC)
Behavioral Health Consultants are licensed psychologists, social workers, and other mental health professionals that are trained to work as an exten[1]sion of the primary care team. This team approach allows them to consider physical, behavioral and emotional aspects of health. Visits with BHCs are usually brief, short-term, and focused on how to help your child learn new skills to cope with social, emotional, and health chal[1]lenges. BHCs are also able to make referrals when specialty counseling is a better fit.
How Do We Get Started?
In order to access BHC services, a referral from your established primary care physician is needed.
Locations that provide service in Central Oregon:
BHC services are embedded within primary care. In Central Oregon, BHCs are located at:
High Lakes Health Care
Mosaic Medical, COPA
Summit Health
St. Charles
Weeks Family Medicine Mosaic Medical and COPA have Pediatric BHCs.
RN Care Coordinator (RNCC)
What is it?
A RNCC is a registered nurse who works between you and your child's primary care provider to help ensure your child gets the care they need. They can assist with explaining your child's treatment plan, referral scheduling, and place community referrals that might be supportive to your child and family.
How Do We Get Started?
Your child's primary care provider places a referral to the RNCC at their 17 clinic. You may ask your child's provider to be connected to the clinic RNCC.
Locations that provide service in Central Oregon:
RNCC services are embedded within primary care. In Central Oregon, RNCCs are located at Mosaic Medical, Central Oregon Pediatric Associates, and St. Charles.
Therapies To Consider After An Autism Diagnosis
Speech Therapy
Speech Language Pathologists help your child learn how to communicate (both speaking and with alternative means of communication), increase their understanding of language, and improve social communication skills. SLP's can also work on articulation, feeding, and swallowing.
Occupational Therapy
Occupational Therapy can help your child improve everyday skills that allow them to become more independent and participate in a range of activities. OTs work on play skills, fine motor skills, coordination, feeding, self-care, visual perceptual abilities, and support sensory processing needs.
Physical Therapy
Physical Therapists can help your child improve gross motor skills like walking, running, sitting, rolling, standing, and jumping. PTs also work on strength, coordination, balance, endurance, flexibility, orthotics, and body awareness.
Applied Behavior Analysis
ABA is a type of therapy that applies principles of learning and behavior. It employs strategies like positive reinforcement, using high interest toys to teach new skills, and adjusting environmental variables like visual schedules to teach new behaviors. How Can You Get Started With The Above Therapies? Talk with your child's primary care provider if you have concerns about any of the skills listed above. They will place a referral to the appropriate therapist(s) to support your child's needs.
How Can You Get Started With The Above Therapies?
Talk with your child's primary care provider if you have concerns about any of the skills listed above. They will place a referral to the appropriate therapist(s) to support your child's needs.
Outpatient Therapy Clinics in Central Oregon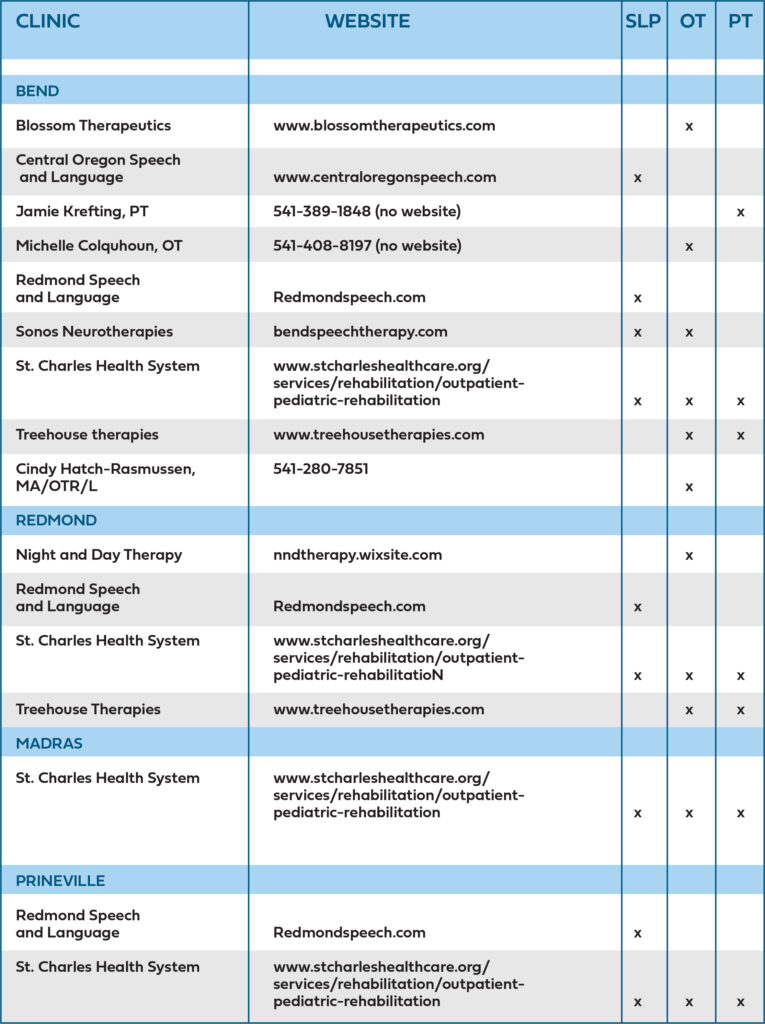 More About Speech Therapy
Speech-language therapy addresses challenges with language and communication. It can help your child improve their verbal, nonverbal, and social communication. The overall goal is to help them communicate in ways that work both for them and their communication partners. Communication and speech-related challenges vary from person to person. Some individuals on the autism spectrum are not able to speak. Others love to talk, but have difficulty holding a conversation or understanding body language and facial expressions when talking with others. A speech therapy program begins with an evaluation by a speech-language pathologist (SLP) to assess your child's communication strengths and challenges. From this evaluation, the SLP creates individual goals for therapy. Intensive services for some young children with autism can be key to setting them up for future success. SLPs also focus heavily on parent-training so that services are inherently intensive when your child is with you/their caregivers. SLPs recognize the important role you play in your child's development and work together to develop goals that meet the needs of you and your entire family. They teach you sustainable techniques and strategies to continue supporting your child throughout the various phases of development Many speech therapists use a strengths-based approach for treatment. Strengths-based intervention can help your child use their own unique abilities to learn new communication skills. Common goals may include improving spoken language, learning nonverbal skills such as signs or gestures, or learning to communicate using an alternative method (such as pictures or technology). Examples of the skills that speech therapy may work on include:
Parent training and education
Helping your child learn to advocate for themselves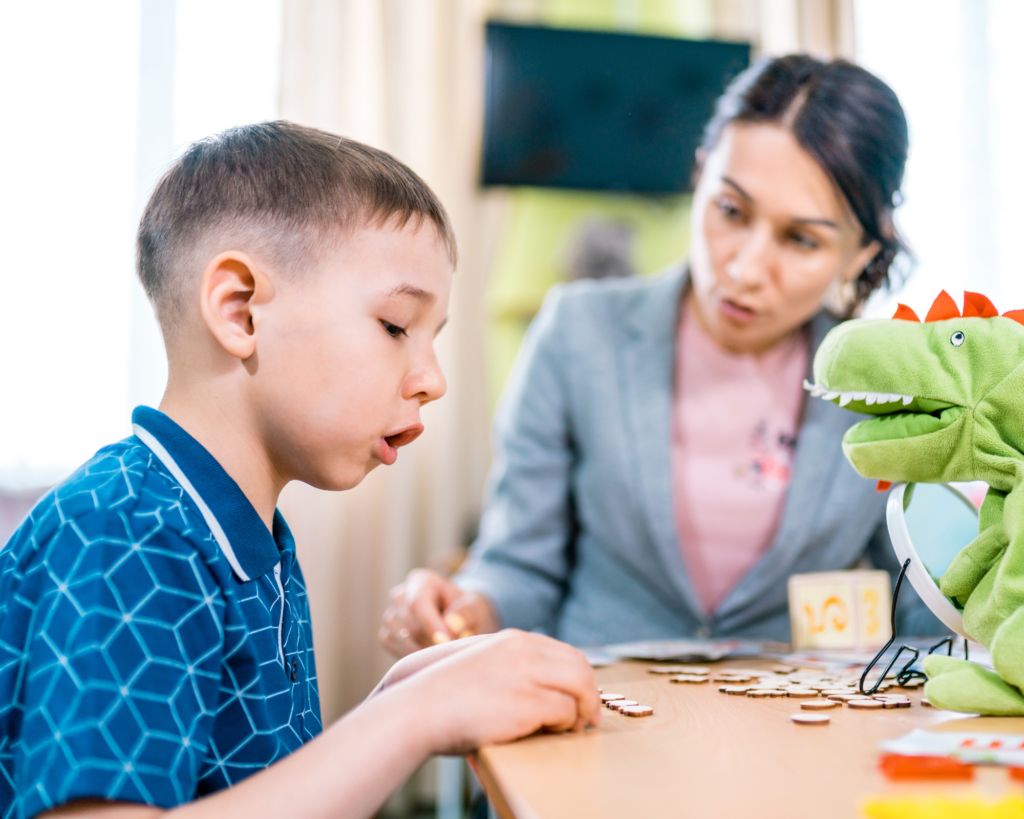 Learning to use a communication device
Strengthening the muscles in the mouth, jaw and neck
Making clearer speech sounds
Matching emotions with facial expressions in others
Understanding body language
Alternative Augmentative Communication (AAC)
Some people with autism find that using pictures or technology to c ommunicate is more effective than speaking. This is known as Alternative Augmentative Communication (AAC). Examples of AAC methods include:
Sign language
Picture exchange communication system (PECS)
iPads
Speech output devices (such as Dynavox)
The speech-language pathologist can help identify which AAC method (if any) is right for your child and teach him/her how to use the method to communicate. You can visit the American Speech-Language Hearing Association's AAC webpage for more information. https://www.asha.org/public/speech/disorders/aac
Speech/Articulation
Apraxia is a common (about 60%) occurrence with autism. Children with apraxia have difficulty coordinating the use of their tongue, lips, mouth and jaw to produce clear and consistent speech sounds.
Social Skills
In the case of autism, a communication gap between people with and without autism may occur, not only because autistic people have trouble understanding non-autistic people, but also because non-autistic people have trouble understanding people with autism. For example, difficulty in reading the other person's facial expressions may stunt conversations between autistic and non-autistic people. https://www.spectrumnews.org/news/double-empathy-explained/
SLP's Help Explain "Unspoken Social Rules"
Speech therapy can also help your child work on goals related to social communication. Speech therapists sometimes offer social skills groups in addition to one-on-one therapy. They may also work on coaching you and your child on communication in different settings. This can include how to communicate with friends, communicating in a relationship, appropriate behavior at work, and more.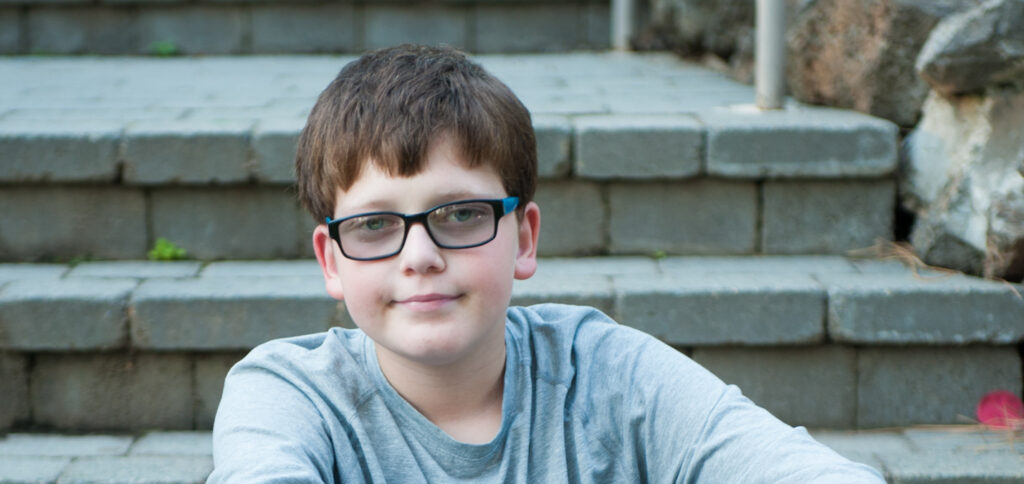 Feeding Challenges
Some SLPs are specifically trained to address feeding and swallowing challenges in people with autism. They can evaluate the particular issue your child may be dealing with and provide treatment plans for improving feeding-related challenges.
Speech Fluency
Speech fluency, also called stuttering, is how well speech flows. Someone who stutters may repeat sounds, like t-t-t-table, use "um" or "uh," or pause a lot when talking. SLPs can teach strategies to stutterers to help them manage their stuttering and feel less anxious when speaking.
Cognitive-Communication
"Many people with autism have difficulty with executive functioning. They may have trouble with certain skills like planning, staying organized, sequencing information, and self-regulating emotions." – Autism Speaks Challenges in this category may involve memory, attention, problem solving, organization, and other thinking skills. SLP's can help you and your child with:
Task initiation
Sustained focused attention
Developing time management skills
Enhancing working memory
Accepting change
Developing self-regulation
Completing tasks
Improving organization
Advocating
Where Are Services Provided?
Speech therapy can take place in a variety of settings: A private clinic setting At school through an Individualized Education Program (IEP) At home as part of an Early Intervention program for children under 3 In the community to practice new skills in a natural environment You can access services one-on-one or in a group setting depending on what skill is being practiced.
Who Provides The Services?
SLPs provide speech therapy services. They have a master's degree and are specially licensed to practice through the state. You may notice that a speech therapist has the credentials "CCC-SLP" after their name. This stands for Certificate of Clinical Competence (CCC) and is a credential offered through the American Speech-Language Hearing Association (ASHA). It indicates that the speech therapist has achieved excellence in academic and professional standards. You can learn more about these credentials on the ASHA website. https://www.asha.org/ In some cases, a Speech Therapy Assistant provides direct speech therapy services. This is a person with an associate's or bachelor's degree who is trained and supervised by a certified SLP. The assistant works directly with you and your child to practice skills and work towards goals that are writ[1]ten by the SLP in the clinical treatment plan.
Is Speech Therapy Covered By Insurance?
Yes, speech therapy is often covered by health insurance. In some cases, a doctor must state that the therapy is medically necessary for health insurance to provide coverage. Students can get speech therapy as part of their IEP at school. Speech therapy is often written into IEPs as a related service. Speech services as part of an IEP are provided at no cost to your family. Some young children receive speech therapy through their early intervention program. Early intervention is offered in each state to children under age 3 who are not growing and developing at the same rate as others. These services are free in Central Oregon.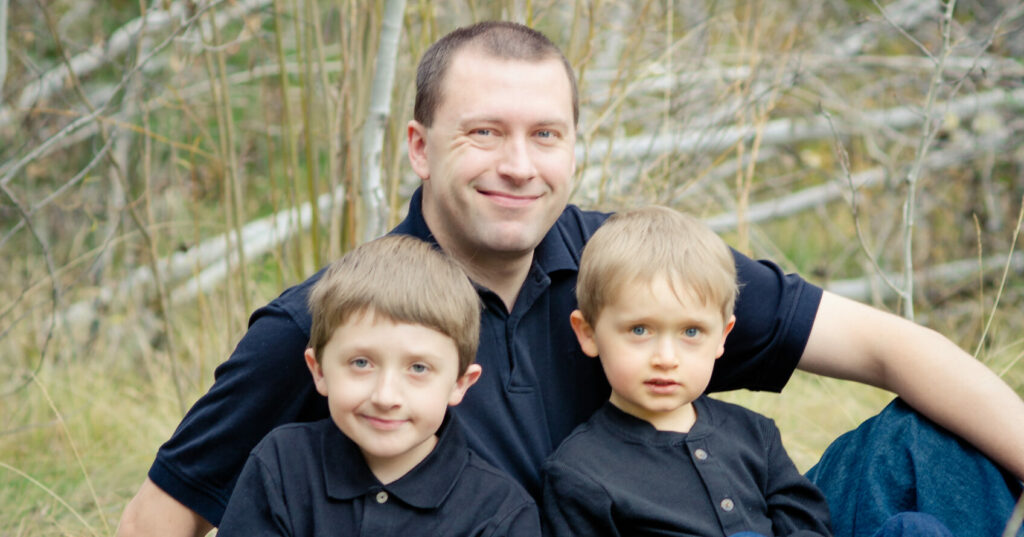 What Questions Should I Ask About Speech Therapy?
The following questions can help you learn more about speech therapy before you begin. It can also help you learn whether a particular speech therapist or clinic is a good fit for your family:
Who will be working directly with my child?
How many years have you been working with people with autism?
What type of approach do you use when working with people with autism?
Where will services be provided?
What does the initial assessment involve?
What type of insurance do you accept? Will my insurance cover your services?
Do you have a waiting list?
How many hours of therapy per week? Your therapist may not know this until after the evaluation.
How long are therapy sessions? Your therapist may not know this until after the evaluation.
Can I participate in my child's sessions?
How are goals determined? Can clients and parents provide input?
What does a typical program look like?
How do you measure progress?
What are some of the typical milestones for speech and language?
What can we do to practice at home?
What progress should we expect?
More About Occupational Therapy
Occupational Therapy (OT) is a holistic therapy that addresses the physical, cognitive, emotional and social development/wellness of your child. Through the use of science, modalities, models, and theories, occupational therapy helps your child rehabilitate or habilitate to their highest level of independence in whatever your child desires to "occupy" their time. Your child's primary occupation is play. It is through play that children learn about the world around them and themselves. It is play that helps a child explore and integrate the whole spectrum of emotions, learn new motor skills and motor plans, and develop relationships with family, peers, caregivers and community members. People with autism have many social, emotional, and motor differences from their neurotypical peers. These differences are just that – differences. However, the individual neuro differences in people with autism can often make it difficult to express and respond to others and the environment in predictable ways. Sensory processing can impact the way your child with autism "sees", "hears", "moves", and "feels". These differences can impact co-regulation, self regulation, engagement, communication, problem solving, motor planning and much more. Occupational Therapy often begins with a referral from a doctor who has given an individual a diagnosis that can be addressed by OT. Once that referral is received by an OT who specializes in neurodiversity and development, the individual will be scheduled for an OT assessment. This OT assessment will help your child and the OT learn more about their individual sensory and motor differences. Understanding individual sensory and motor differences can help identify why certain things may be hard and what strategies or skills can be developed to support the growth and development of your child. When working with children with autism it is vital that parents be an active participant. Once the assessment is complete, the OT and the parent will work together to develop goals for the child based on what is important to the family. Frequency of OT interventions will also be discussed. Research tells us that neurological change happens with intensity, frequency and duration. Intensity is focuing on a certain goal area, frequency is how often intervention occurs, and duration is how long an intervention plan takes. Due to financial and time constraints, frequent weekly visits can be hard. That is why the participation of a parent during OT can help improve carry-over and generalization of skills learned in the clinic. There are many different theories on how to help children with autism learn new skills. Neuroscience and reports from adults with autism indicate that using a strength-based, developmental approach that creates a safe, trusting environment is the best practice for developing the self-regulation, engagement, social and motor skills which will then impact your child's ability to build healthy, safe relationships. Understanding where your child is developmentally rather than chronologically is vital to success. Each child with autism is their own unique individual, and their developmental goals should reflect that. Common Occupational Therapy goals may include:
Identifying your child's unconventional way of communicating their needs
Co-regulating with caregivers
Self-regulating
Engaging with a caregiver or peer in play sequences
Developing complex motor planning sequences for play and peer relationships
Transitions: In and out of the home, school, community
Handwriting and fine motor skills: Using a pencil, picking up small objects
Gross motor skills: Climbing, jumping, riding a bike
Body Coordination
Activities of Daily Living: Eating, drinking, dressing, toileting, meal preparation, sleep, grooming and hygiene
And more
Sensory processing differences that impact one's daily life occur in 95% of individuals with autism. Sensory processing is how the brain and body process, interpret and respond to cues from the outside environment and inside the body. Sensations are often felt more intensely in individuals  with autism, especially in the areas of hearing and touching. Balance and body coordination are also impacted by sensory processing differences. The brain needs all the sensory systems working together, like a symphony, to help the body interact with the environment in a helpful way. OT helps the brain and body synchronize all the sensory systems to help your child make more sense of their world and use their body more successfully.
Sensory processing can also make it hard to eat a variety of foods, be in a classroom, wear a certain clothes and understand the cues the body gives us when we are hungry, thirsty, tired, or need to go to the bathroom. This sensory system is called interoception and it also helps us "feel" our emotions.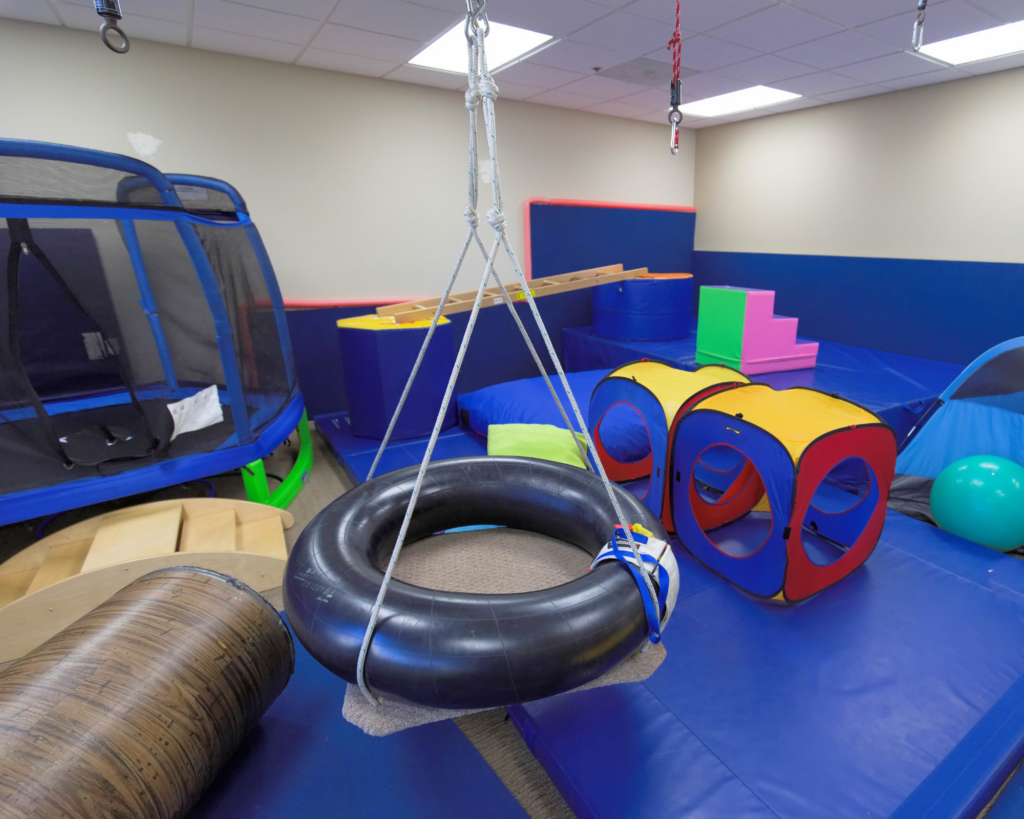 Sensory Systems:
Auditory/Hearing: Sounds are taken in through our ears. In individuals with autism, these sounds are often too loud. It can be hard to distinguish what are important sounds versus what are background noises. For example, your brain may be paying as much attention to a truck driving by as it is the teacher's voice at the front of the classroom.
Visual/Seeing: Lights, colors and the movement of objects and people are taken in through our eyes. Your child with autism may see lights brighter or struggle to interpret how fast an object is moving through space or how far away it is. For example, your friend throws you a ball and you try to catch it a split second after it gets to you, and it hits your body instead.
Tactile/Touch: How things feel (soft, tickly, rough, hard) are processed through our skin. Individuals with autism are often very sensitive to the way things feel on their skin. This makes it hard to wear certain types of clothing, use certain sheets, wear socks and shoes, etc. The tactile system can also make it hard to eat certain textures of foods.
Vestibular/Balance: We process low frequency sound waves through another system in our ears that keeps us from falling over and tells us how fast our body is moving through space and in what direction. Individuals with autism can be very different in this area from their typical peers. They often do not get dizzy when spinning really fast. This means that their brain is not interpreting the movement. This is why balance is often really hard for people with autism.
Proprioception/Body Awareness: Our muscles and joints have small receptors that tell the brain what a certain body part is doing at all times and in relation to the rest of the body. This is called proprioception. Proprioception can be used to help with self-regulation. Using your muscles to do heavy work can help calm the brain and provide you with a sense of well-being.
Olfactory/Smelling: Our noses process the smells of everything. Individuals with autism are often very sensitive to many smells, including foods, which can make eating with others or in restaurants very difficult.
Gustatory/Taste: Our tongue processes the taste of foods and other things. It is our gustatory system that will tell us that something may not be safe to eat. Individuals with autism often have very strong taste preferences.
Interoception: This is the most researched sensory system right now. It is known as the 8th sensory system. It is how your body tells your brain that you are hungry, tired, thirsty, scared, sick, etc. Everything that your body can feel on the inside is processed by the interoception system. This includes emotions. Our emotions produce sensations that are felt in our body. Individuals with autism often have a hard time sensing these different sensations and can frequently confuse one interoception message for another.
Occupational Therapy Intervention:
Developmental occupational therapy is supposed to be very fun! Research has shown that the best learning happens when a person is playing and having fun. Fun means our nervous system is ready to be challenged and grow.
When you go to a developmental occupational therapy clinic that works on sensory processing, you will see swings, hammocks, scooter boards, crash pads, putty, slime, play kitchens, slides, dolls, puzzles and more.
Treatment will begin by seeing what your child enjoys doing. The OT will then work from there. All the equipment is used to help a child regulate, synchronize sensory systems, and play. However, the most important tool in OT is the relationship built between the OT, the child, and the caregiver. Relationship drives development. Real learning only happens in a trusting and safe environment.
Where Are Services Provided?
Occupational Therapy can be found in many settings:
Private clinic setting
School
At home through a provider or early intervention
In the community: parks, grocery stores, etc
Who Provides Occupational Therapy?
Occupational therapy can only be provided by someone who has a master's or doctorate degree in occupational therapy. Certified Occupational Therapy Assistants also work under the supervision of an occupational therapist. Occupational Therapists are board certified and usually practice under a state license. Some other professions say they do occupational therapy because they are working on shoe tying or toileting, but if they are not a licensed Occupational Therapist, they are not doing occupational therapy.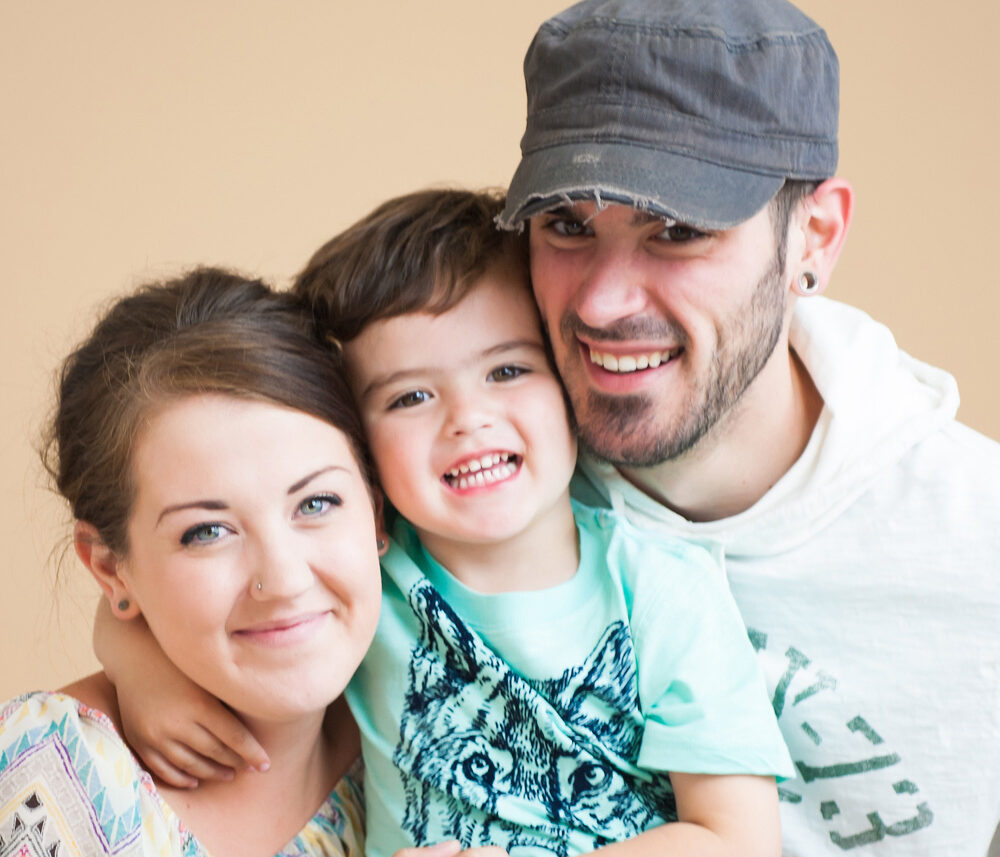 Is Occupational Therapy Covered by Insurance?
Yes, OT is often covered by insurance! However, all healthcare policies are different. You should always ask the OT if they accept your insurance, and you should know your benefits before starting any therapy program.
Is It OK To Ask Questions?
Yes! Your questions are important and help your OT better understand what you want for your child and your family.
You are the number one advocate for your child. Your love and understanding of your child are essential for creating a treatment plan that matches the individual needs of your child and your family. It is your right to make sure that any treatment plan given to you by an OT or any other provider matches what you feel is best for your child. So, ask away.
If you do not feel comfortable with something that is going on in a treatment session, or if you are told that you cannot participate in the treatment session, speak up for you and your child.
More About Physical Therapy
According to St. Charles Health Systems, the goal of physical therapy is "to maximize your child's independence with functional mobility and fitness." Based on an individualized program, the physical therapist works to im[1]prove your infant and young child's ability to move about the world in a safe and effective manner.
How Do I Get Started?
If you feel that your child could benefit from physical therapy, speak with your child's primary care provider and discuss your concerns. Together, you and your child's pediatrician can decide if you need a referral. From here your child's pediatrician can refer you to a physical therapy clinic.
References
St. Charles Health Systems. Outpatient Pediatric Rehabilitation. St. Charles Healthcare.
https://www.stcharleshealthcare.org/services/rehabilitation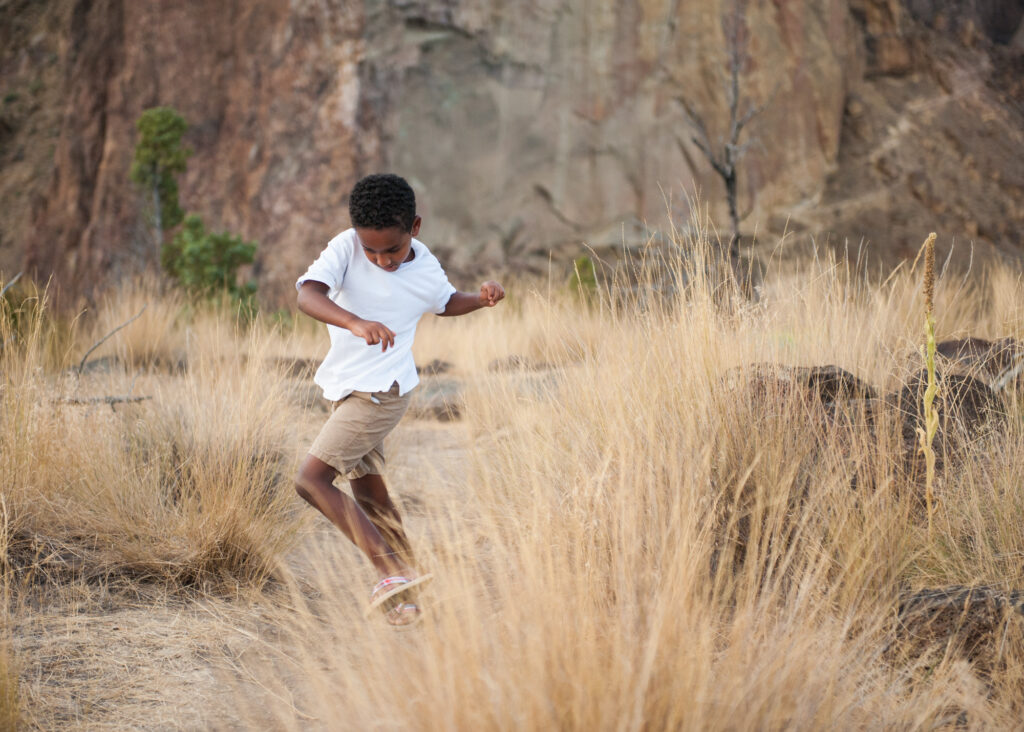 More About Applied Behavior Analysis (ABA)
Applied behavior analysis (ABA) is a field that applies the science of behavior to create meaningful outcomes and improve quality of life by helping with important human problems. ABA is not any single technique, curriculum, or treatment, but is instead a field of practice that has certain characteristics.
As an autism therapy, ABA includes:
The direct assessment of your child's needs within their environment
Clear descriptions of how you can create an environment that supports your child
Collection and review of data to determine the effectiveness of the supports provided
A focus on creating meaningful outcomes that generalize to new settings, people, and situations
ABA interventions can be categorized into comprehensive and focused.
Comprehensive therapy programs tend to be more intensive, long-term, and are typically provided at younger ages. Comprehensive therapy aims to teach a variety of adaptive skills across learning readiness, language, social, cognitive, and daily living domains, in addition to providing assessment and support to address behavioral concerns.
Focused therapy programs are aimed at addressing one or a few pressing concerns and may be provided for a shorter time frame and/or less intensively, depending on the nature of the concern.
The ultimate goal of ABA is to use the science of learning to help your child acquire skills that will help them be as happy, healthy, and independent as possible, and to create environments that support happiness and wellbeing. When providing autism therapies, this means working with you and your child to identify meaningful goals and working as a team to achieve those goals. For young children, these goals typically include:
Learning readiness skills like joint attention and learning by observing and imitating
Using and understanding language, including teaching children to use adaptive supports like signs, pictures, or speech-generating devices
Communication skills for expressing wants and needs as well as for engaging with others
Play and social skills, including play with same-age peers and siblings
School readiness skills, including participating in activities with a peer group
Daily living skills, like toilet training, mealtime skills, and cooperating with visits to other health care providers
Behavior supports, including learning skills for coping, self- advocacy, and self-regulation
Since ABA goals span a range of skills, care coordination with other care providers is vital, as there may be overlap with what other providers are working on. ABA providers often coordinate with Speech Therapists, Occupational Therapists, school professionals, and other health care providers to ensure that your child's entire team is working collaboratively to support their growth.
Where are services provided?
ABA therapy typically takes place in a therapy clinic, your home, or a combination of the two. Clinic-based sessions typically allow for your child to be dropped off for the duration of the therapy session, while in-home therapy typically requires an adult caregiver to be home throughout the therapy session.
You should ask prospective providers about the location for therapy to find the best fit for your family.
Though ABA clinics and patient homes are the most common locations for therapy, ABA can take place in any location that is meaningful to your child and family, as long as accommodations are feasible. In some cases, therapy may be provided in a childcare, preschool, or private school setting through partnerships with these providers.
Therapy might also take place in the community. For example, on an outing to the park or during a medical or dental appointment if those settings are relevant to therapy goals.
Who provides the services?
Services are provided by:
Licensed Behavior Analysts/Board Certified Behavior Analysts (LBAs/BCBAs)
LBAs/BCBAs are Masters or Doctoral-level providers who supervise your child's ABA team. They conduct assessments and work with you and your child to develop therapy goals and protocols. They also supervise your child's team of LABAs/BCaBAs and RBAIs (see below), making sure that the team is continually learning and developing new skills to make therapy sessions enjoyable and effective.
They also provide parent guidance, working collaboratively with you to help teach new skills and address challenges or priorities for your family and child in a collaborative way. They may also provide direct therapy services to your child.
Licensed Assistant Behavior Analysts/Board Certified Assistant Behavior Analysts (LABAs/BCaBAs)
LABAs/BCaBAs are Bachelors-level providers who have completed additional coursework and training and are often working toward full licensure. They provide the same services as the LBA/BCBA while working under supervision.
Registered Behavior Analysis Interventionists (RBAIs), who may also be Registered Behavior Technicians (RBTs)
RBAIs provide direct therapy to your child under the supervision of the LBA/LABA. While implementing therapy protocols under the direction of their supervisor, each RBAI brings their own creativity to therapy sessions to build rapport with your child and make therapy sessions fun and engaging.
For more information about ABA services providers, visit the Oregon Behavior Analysis Regulatory Board website or the Behavior Analyst Certification Board website.
https://www.oregon.gov/oha/PH/HLO/Pages/Board-Behavior-Analysis-Regulatory.aspx
https://www.bacb.com/
Is ABA covered by insurance?
Yes, in most cases ABA therapy is covered by insurance and OHP/Medicaid for children with a diagnosis of ASD. In some cases, documentation of medical necessity and/or diagnosis may be needed. You should inquire with your health plan about which providers are in-network and whether there are any limitations on coverage.
Other Frequently Asked Questions:
Is ABA only for young children on the autism spectrum?
Children with autism and other related disorders are likely to learn skills more rapidly and successfully through early intervention, resulting in greater independence and inclusion. However, the benefits of ABA are not limited to young children. ABA can be used to address concerns and teach important skills to people experiencing autism across their lifespan, as well as to support individuals with a range of diagnoses and challenges.
Often, more intensive and comprehensive ABA therapy programs are provided to young children before they enter school. For school-aged children and youth, therapy may be focused on one or a few specific concerns.
What is required from the family during ABA therapy?
For young children, ABA is typically a fairly intensive therapy, ranging from 15 to 35 hours per week, and may include in-home and clinic-based therapy options. The aim is to use the preschool years to help your child become as independent and ready for school as possible. There may be a considerable time commitment from your family to ensure attendance at therapy sessions, though accommodations for your needs can be made.
What if I can't find a provider with openings?
If there is a wait for ABA therapy, you should prioritize alternatives such as Early Intervention/Early Childhood Special Education as well as private speech and occupational therapy while waiting for an opening. Online parent training or other less intensive services may also be an option.
How do I access ABA services?
A referral from a primary care provider is usually required to start ABA services. Many payers require a diagnostic assessment report or other documentation to support the diagnosis, so that should be included with the referral whenever possible.
Once the referral is made, it is recommended that you contact providers directly to find out whether there are current openings and if there is anything that can be done to expedite the intake process.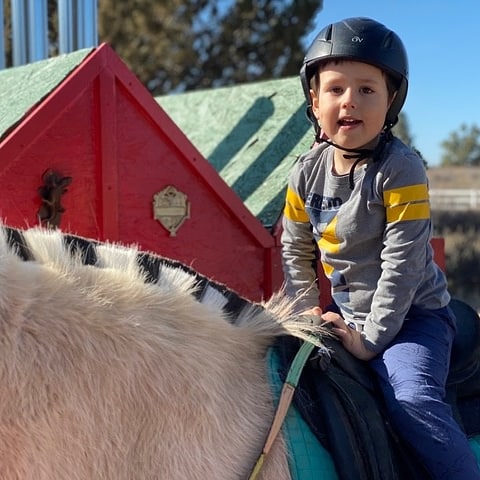 Questions to Ask a Potential ABA Provider
Below are some questions you might ask an ABA provider before getting started, to make sure the provider is a good fit for your child's and family's needs. Note that many of the questions are aimed at early intervention/ young children but can be adapted to therapy for older children and adults as well.
Logistics:
Can the therapy schedule accommodate other therapy needs, such as special education, speech, and OT?
Where will therapy take place – in my home, in a clinic, or a combination? What are the alternatives if in-home therapy isn't an option? What if transportation to sessions is a barrier, or if my child attends a childcare facility?
Does the provider accept my insurance? And secondary insurance? What will the out of pocket costs be?
Quality Assurance:
How will the provider decide how many hours of therapy my child will need? Is this individualized or is it the same for all children?
How much initial training will my child's team receive?
Note: Extensive hands-on training is required to become competent in delivering ABA therapy. State and national credentials require not only professional training via videos or lectures, but also practicing skills to competence during hands-on training. Competency assessments are required by Oregon rules before interventionists can practice independently.
How much ongoing supervision will my child's team receive?
Note: Oregon rules require that interventionists be supervised by a Licensed Behavior Analyst for at least 5% of their hours worked. However this is a minimum standard, which would apply to highly competent, experienced staff. Supervision should be provided at the level that meets the needs of your child and interventionist, so the amount of supervision may far exceed the minimum standard in many cases.
What type and amount of parent training is provided?
How often does the provider coordinate care or collaborate with my child's other therapy and educational providers?
What does the provider do to ensure my child's skills generalize to new settings?
Values-based:
What does the provider do if my child doesn't want to participate or shows signs of distress during therapy?
Assent is an important topic when providing therapy to children. Your child should feel free to withdraw their assent or decline to participate at any time during an activity or therapy session. The therapist's job is to build rapport with and engage your child so they are motivated to participate and not coerced into doing so.
Can I join my child's session at any time?
The answer to this question should be a resounding, "Yes!" There may be logistics to work out for therapy sessions held in a clinic, but parents should be encouraged to participate in therapy sessions and there should be complete transparency about what takes place during therapy.
What level of input do my child and I have regarding therapy goals?
Ideally, parent input is obtained throughout the therapy process to ensure that goals are meaningful to your child and family. Your child's input should be gained as well. Even if they can't verbalize their wishes, the provider can take steps to find out about your child's preferences through observation and other means.
What is your policy on physical prompting and restraint?
Oregon law requires ABA providers to have a policy on restraint and share it with you. Autonomy, dignity, and welfare should always be at the forefront of policies. Policies should be in place to ensure that procedures that can cause trauma are only used as a last resort when there is serious risk of significant harm to a child or others, and when less restrictive procedures are not successful.
With regard to physical prompting, unless the above criteria regarding safety are met or your child willingly accepts guidance, physical guidance should not be used. At times severe behavioral concerns may warrant restraint in order to maintain your child's and others' safety, but this should be an exception and a last resort.
Central Oregon ABA Providers
Cascade Behavioral Intervention/Cascade ABA
https://www.cascadebehavior.com
Referrals Contact: Jenny Fischer, jenny.fischer@cascadebehavior.com
Phone: (541) 306-3483
Fax: (541) 639-8909
Footprints Behavioral Interventions
https://www.autismfootprints.com
Referrals Contact: Tanya Le-Than, TLe-Than@autismfootprints.com
Phone: (714) 848-8319
Fax: (714) 596-6274
New Summit Behavioral Therapy
Referrals Contact: Evan Ryerson or Kathryn Ryerson, info@newsummitaba.com
Phone: (541) 224-6987
Fax: (541) 225-4628
Positive Behavior Supports Corp.
Referrals Contact: Jasmine Stein, JAStein@teampbs.com
Phone: (855) 832-6727 x 1530
Fax: (772) 675-9100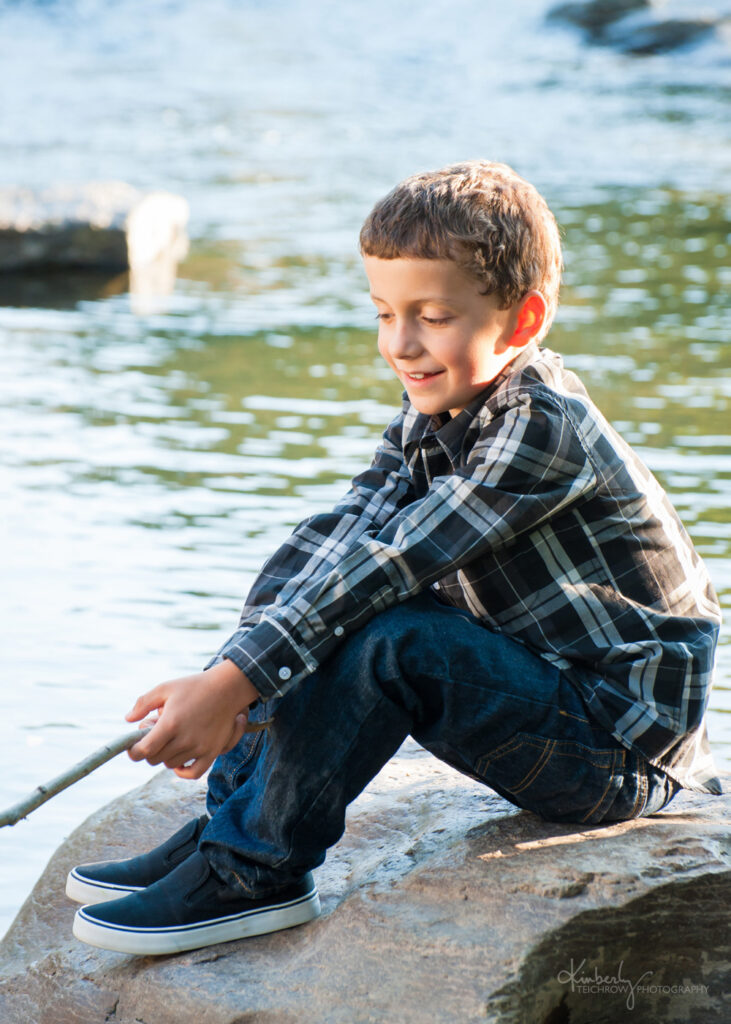 Support Pathway 2:
Navigating Government Services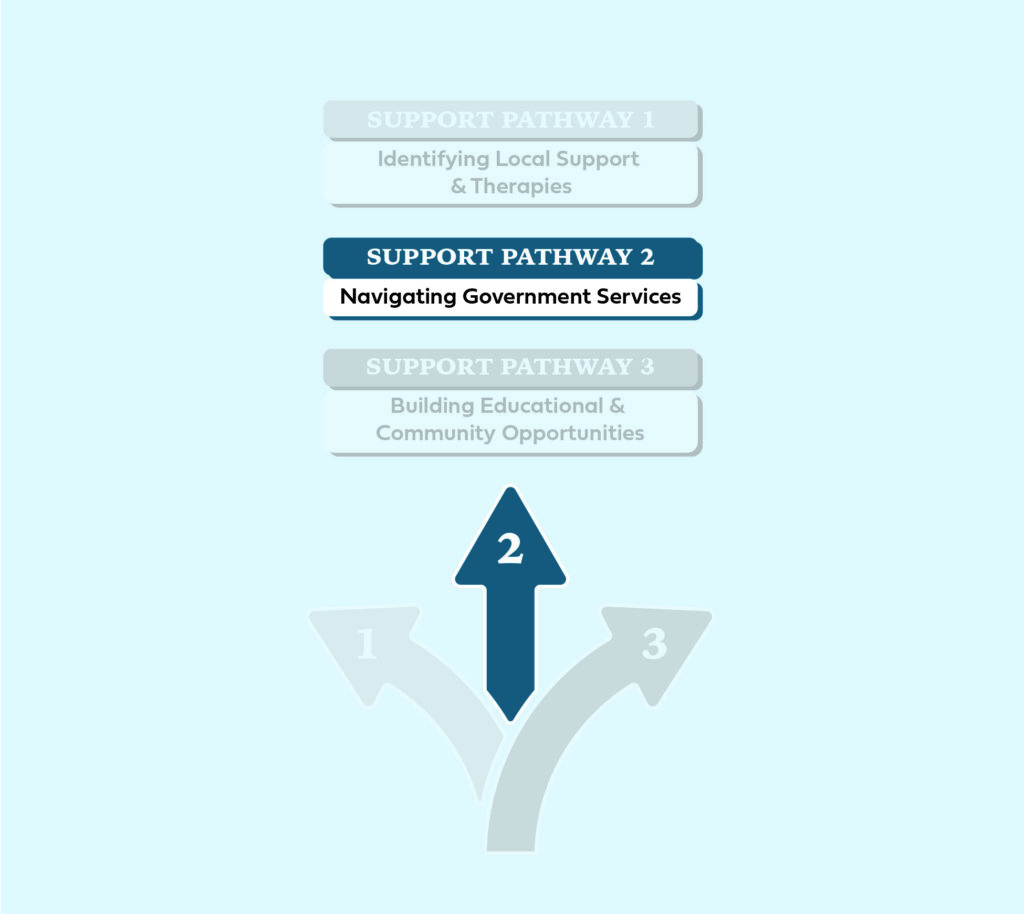 Support Pathway 2 contains a range of services offered through state and federal programs.
Developmental and Intellectual Disability Services
What can I expect if my child is eligible for I/DD services?
After your child becomes eligible for I/DD services, a services coordinator will contact you to schedule an assessment of your child's needs. The assessment will help ODDS understand what your child can do and what he or she needs help to do.
Choice Advising
Shortly after the assessment, you will meet with a services coordinator to learn about services available to your child. You will be able to choose the services that best meet your child's needs. Some of the supports that may be available to your child are:
Case management
More chances for your child to be an active community member
Respite providers
Additional caregivers to help with daily care needs
Training for the family to understand how to best support your child
Help to change your home to more easily care for your child there.
How do I get started?
Go to this link to get an application for services:
https://www.oregon.gov/dhs/SENIORS-DISABILITIES/DD/Pages/chidren-supports.aspx  or contact the Community Developmental Disabilities Program (CDDP) in your area for an application.
Go to  https://www.oregon.gov/dhs/seniors-disabilities/DD/Pages/index.aspx for a list.
Fill out the application and email, mail, or drop it off at your local CDDP. Services can take 90 days or more to establish.
If you do not have access to a computer, you can contact your Community Developmental Disabilities Program and they can help you with the application process.
Where can I find them?
Deschutes: Deschutes County Human Services
541-322-7554
1340 NW Wall Street, Bend, OR 97703
Crook: BestCare Treatment Services
541-323-5330
1059 NW Madras Hwy, Prineville, OR 97754
Grant: Community Counseling Solutions and Developmental Disability Services
541-575-1446
528 E Main Street, Suite W, John Day, OR 97845
Harney: Symmetry Care, Inc.
541-573-8376
348 W Adams St, Burns, OR 97720
Jefferson: Best Care Treatment Services
541-475-6702
850 SW 4th St Suite 302, Madras, OR 97741
Klamath: Klamath County Developmental Disabilities Services
541-885-2435
355 Timbermill Dr Suite 300, Klamath Falls, OR 97601
Lake: Community Counseling Solutions
541-947-0279
550 W Sperry St, Heppner, OR 97836
Wheeler: Community Counseling Solutions
541-676-9161
712 Jay Street, Fossil, Oregon 97830, United States
Social Security Insurance (SSI)
SSI is a monthly cash benefit paid to people with disabilities, the elderly and the blind (based on financial need) to help them meet basic needs for food, clothing and shelter.
How do I access this service?
Apply online at www.socialsecurity.gov or by calling 1-800-772-1213 to make an appointment at your local Social Security office or to set up an appointment for someone to take your claim over the telephone.
There are also local advocates and attorneys that can help you apply for a fee that comes out of your first check.
A couple of local resources that are recommended by families are:
Francine Marsh – Advocates for Life Skills and Opportunity (ALSO)
541-410-0317
354 NE Norton Avenue, Suite #101
Bend, Oregon 97701
francinem@alsoweb.org
Halpern Law Group Ari Halpern
541-388-8410
62910 O.B. Riley Road, Suite #100
Bend, Oregon 97703
ari@halpernlawgroup.net
Support Pathway 3:
Building Educational & Community Opportunities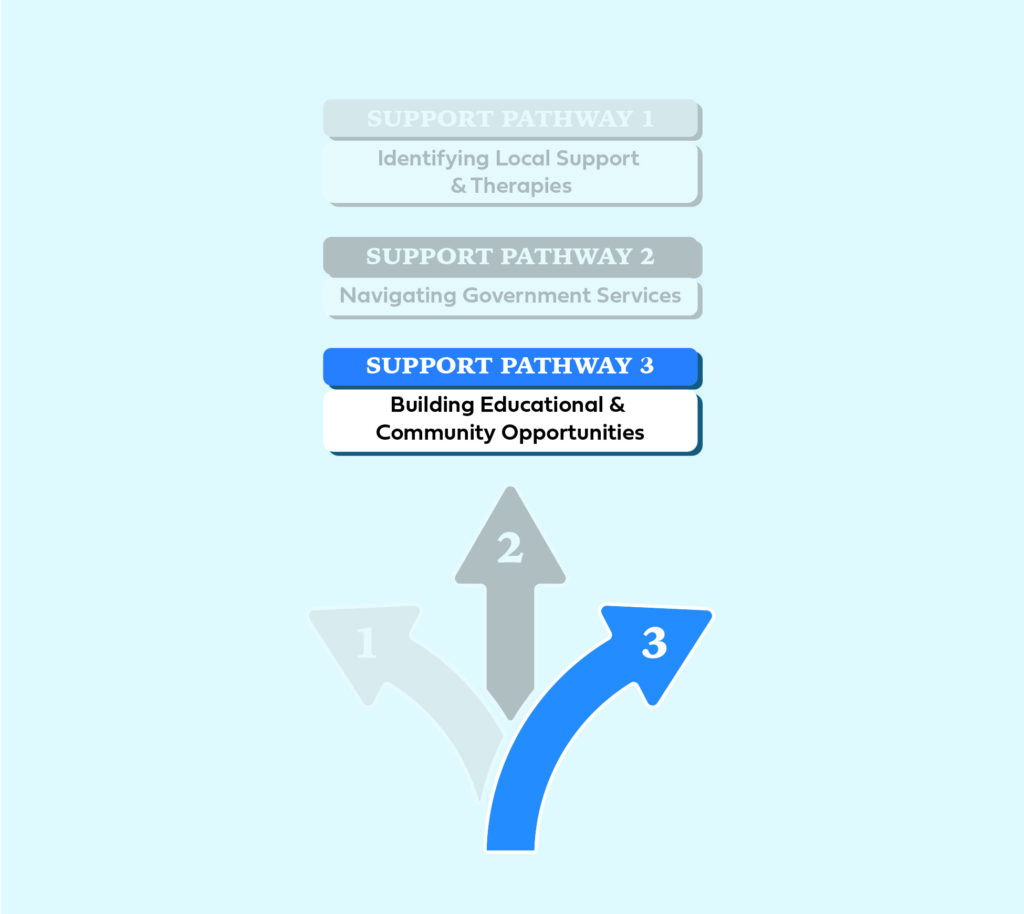 Support Pathway 3 contains supports, information, and resources that you can access and implement anytime in your home.
Teaching Self Care Skills
An Occupational Therapist or a BCBA can help your family with teaching the following self-care skills:
Teach adaptive skills at home each day (e.g., bathing, making meals, using money, telling time).
Making a step-by-step guide using pictures of your child doing an activity can also be helpful.
Communicate important identifying information (name, address, phone number) at all times.
Limit screen time (i.e., television, movies, video games, computer).
Increase opportunities to learn skills to play, time with adults and peers, and social activities.
Structured, formal, and informal activities with peers.
Play dates with one or two other children to help teach a specific activity.
Options for Safety Planning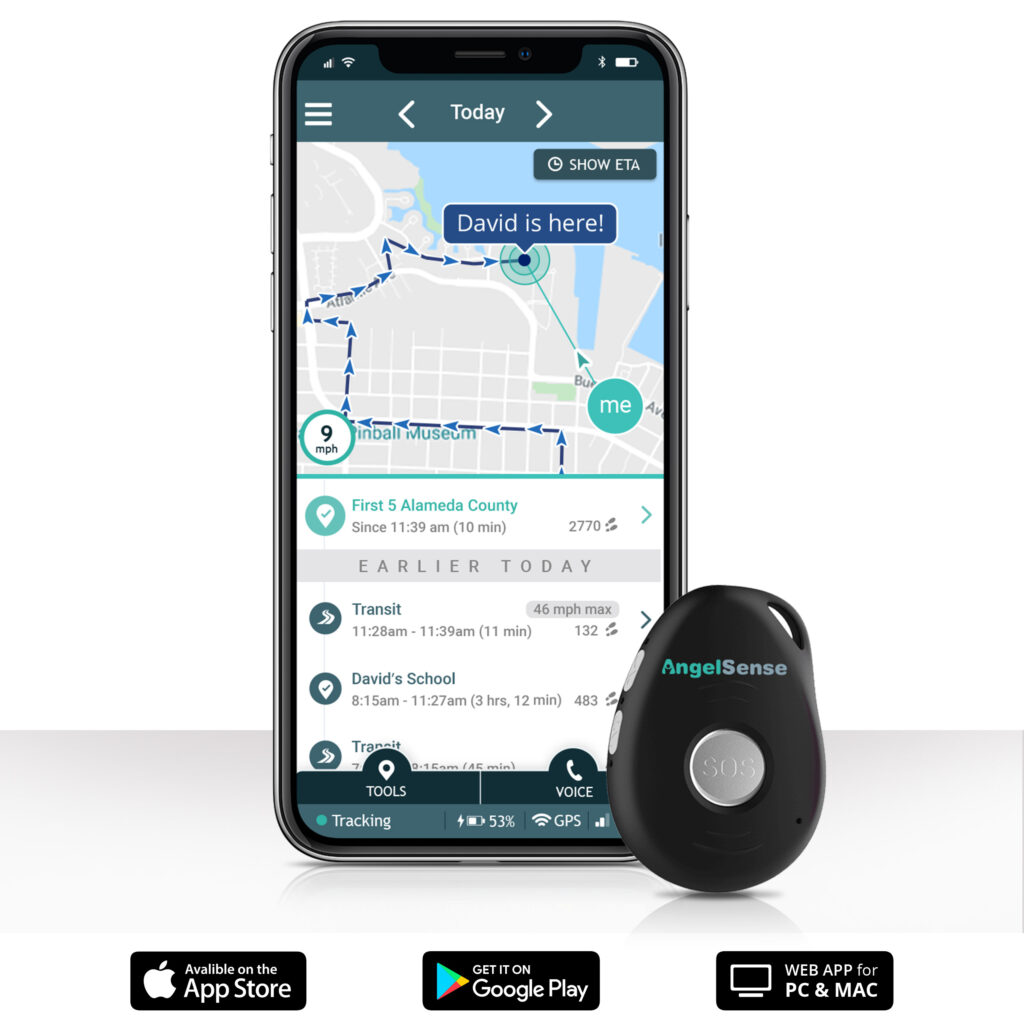 AngelSense device
AngelSense includes a GPS tracking device, live monitoring and proactive alerting.
https://www.angelsense.com/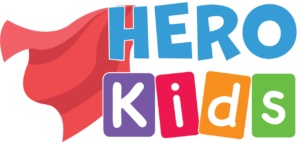 Hero Kids Registry (OHSU)
In an emergency, every moment counts. HERO Kids is a voluntary, no-cost, secure registry that lets your family record critical details about your child's health. First responders and hospital emergency departments can quickly and easily access that information in an emergency. For emergency health care providers faced with split-second decisions, HERO Kids Registry can fill the pre-hospital information gap.  https://www.ohsu.edu/occyshn/hero-kids-registry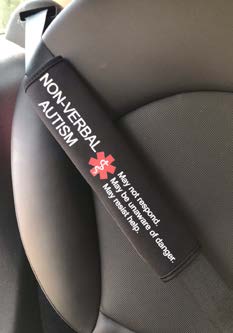 ID wearables
Some children with autism may wander away from their home or loved ones while out in public. In this situation, a wearable ID such as a necklace or bracelet may be helpful.
Safety belt covers (Central Oregon Autism Movement)
These covers slip over your child's seat belts and inform first responders that your child may not respond to verbal instructions and should not be left unattended.
https://www.centraloregonautismmovement.com/saftey-belt-covers/
Swimming lessons through your local swimming pool.
Some parks and recreation districts may be able to provide your child with a support staff during recreation classes and activities free of charge
Online Parent Training Videos
Autism Society of Oregon Video Resources
Autism facts, autism myths, autism supports, understanding autism.
https://autismsocietyoregon.org/video-resources/
Overview of Autism – NJ Autism Center of Excellence
An overview of autism and life beyond school age.
https://www.youtube.com/embed/Ay49GW3JABw
Project ImPACT
Project ImPACT is recognized as one of the most effective coaching programs for parents of young children with autism and related social communication delays. Project ImPACT teaches you strategies you can use to help your child develop social, communication, imitation, and play skills during daily routines and activities.
https://www.project-impact.org/
RETHINK Autism
Established in 2000 by parents of children with autism, Pathfinders for Autism has since grown into Maryland's largest autism organization. Pathfinders for Autism works to support and improve the lives of individuals affected by autism through expansive, customized programming, and by providing resources, training, information and activities free of charge.
https://pathfindersforautism.org/
Strength-Based Approaches to Autism
Autistic learning styles and strengths-based approaches to autism.
https://learnplaythrive.com/masterclassoffer/
UC Davis MIND Institute Center for Excellence in Developmental Disabilities (ADEPT)
ADEPT (Autism Distance Education Parent Training) Interactive Learning is an original MIND Institute/CEDD 10-lesson interactive, self-paced, online learning module. It provides you with tools and training to more effectively teach your child with autism and other related neurodevelopmental disabilities functional skills using applied behavior analysis (ABA) techniques.
https://health.ucdavis.edu/mindinstitute/centers/cedd/adept.html
Under The Table: The Importance of Presuming Competence
Shelley Moore, a special education advocate, explains the importance of presuming competence in all students. https://www.youtube.com/embed/AGptAXTV7m0
Resource:
http://www.family-friendly-fun.com/parenting/children/self-care-skills.htm
Workshops and Other Resources
Autism Society of Oregon's Take a Break
Provides funds for an evening out for parents of children on the spectrum, including 4 hours of respite care, movie passes, and a restaurant gift card. Offered through Autism Society of OR
https://autismsocietyoregon.org/support/take-a-break-on-aso/
Diversability's Sibling Group
For kids ages 5-18 who have a sibling experiencing "diversabilities". Meets first Saturday of every month during the school year in Bend. The cost is on a sliding scale.
https://www.diversabilityinc.org/sibs
FACT Oregon
FACT Oregon equips and empowers your family and transforms how communities perceive disability. Their peer support, trainings, and resources help you have high expectations and dream big dreams for your child. This resource helps you navigate disability and special education, drawing on the lived experience of the FACT team, many of whom are parents of youth experiencing disability. They call out the critically important role of a 50 parent/caregiver as your child's number one fan and advocate.
https://factoregon.org/
OHSU Autism Handbook
Portland State University Autism Training and Research Center
Established in 2005, the Autism Training and Research Center's mission is to improve the lives of individuals with autism spectrum disorders by: Providing training and consulting on evidence-based practices to educators, families, and community service providers of individuals with autism spectrum disorders Conducting research in areas that are important to educators, families, and community service providers of individuals with autism spectrum disorders
https://www.ohsu.edu/sites/default/files/2021-02/ASD-Handbook.pdf
https://www.pdx.edu/education/autism-center
Social Thinking
The Social Thinking Methodology provides evidence-based strategies to help people ages four through adult develop their social competencies, flexible thinking & social problem solving and improve:
Swindells Resource Library
Online workshops, parenting classes, support groups, resource library, and a helpful Care Notebook to help organize information & records (English and Spanish). Available for download or you can request a free copy be mailed to you. Call 503-21-2429 or email Swindells@providence.org
https://www.providence.org/locations/or/childrens-health/swindells-resource-center
TRIAD Families First Program
Free program for caregivers of young children (ages 2-7) newly diagnosed with autism spectrum disorder (ASD). Their primary goal is to equip you with practical tools to support your child, provide resources to more easily apply strategy and planning ideas, and give you an opportunity to meet other caregivers with similar questions or concerns. https://vkc.vumc.org/vkc/triad/fam/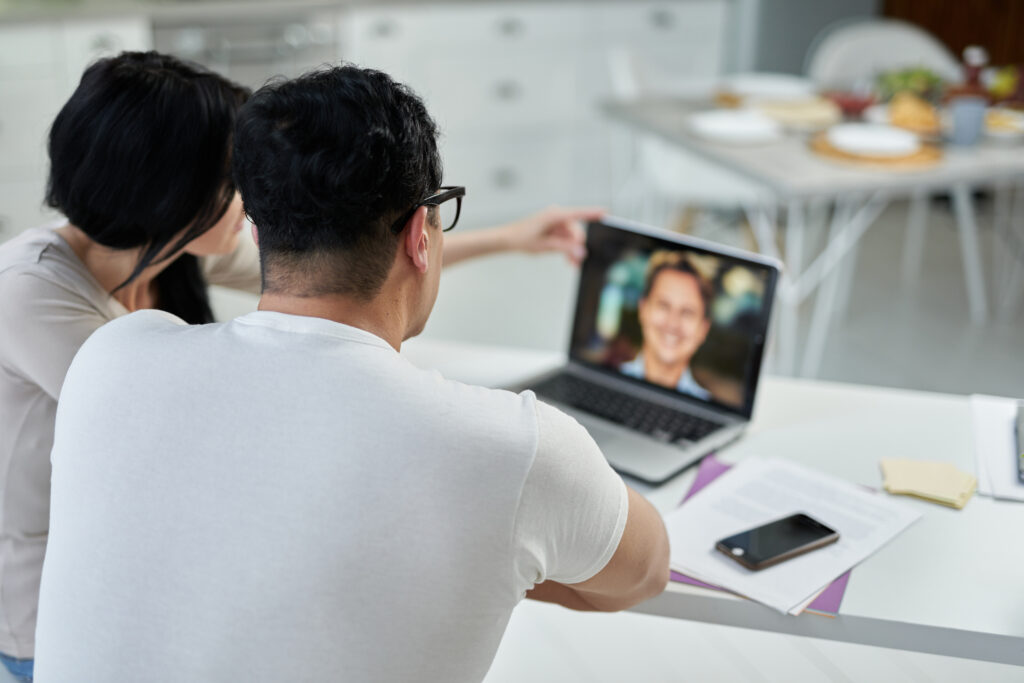 Articles/Podcasts/Magazines
Articles
About Autism – Autistic Self Advocacy Network
https://drstephenshore.com/about-autism
 Fostering Self-Determination in Youth and People with Disabilities
How can I support my child with autism? Available in English and Spanish https://interwork.sdsu.edu/sp/takecharge/files/2013/05/FosteringSelfDetermination.pdf
https://www.youtube.com/embed/hSYDMyyHB3c
https://www.youtube.com/embed/8GpMmhpIkQA
How We Help Children When We Practice Mindful Acceptance – Dr. Mona Delahooke
Sharing an Autism Diagnosis with Friends and Family
https://monadelahooke.com/how-we-help-children-when-we-practice-mindful-acceptance/
English: https://childmind.org/article/sharing-an-autism-diagnosis-with-family-and-friends/
Spanish: https://childmind.org/es/articulo/como-compartir-el-diagnostico-de-autismo-con-los-familiares-y-amigos/
What is Neurodiversity? – Amanda Morin
https://www.understood.org/en/articles/neurodiversity-what-you-need-to-know

Podcasts
Amplified: Autistics in Conversation with Reframing Autism
https://podcasts.apple.com/us/podcast/amplified-autistics-in-conversation-with-reframing/id1548067276
2 Sides of the Spectrum
https://two-sides-of-the-spectrum.simplecast.com/
Magazines
Exceptional Parents
https://www.epmagazine.com/
Books
The Activity Kit for Babies and Toddlers – Fien, Helt, Brennan, Barton
Beyond Behaviors – Mona Delahooke
Demystifying Disability – Emily Ladau
Early Start for Your Child with Autism – Sally Rogers
From Emotions to Advocacy: The Special Education Survival Guide – Pam and Pete Wright
Ido In Autismland – Ido Kedar
Loud Hands – Autistic Self-Advocacy Network
Neurotribes – Steve Silberman
The Special Needs Planning Guide
The Resilient Parent
Self-Reg: How to Help Your Child (and You) Break the Stress Cycle and Successfully Engage with Life – Dr. Stuart Shanker
Uniquely Human – Barry M. Prizant
Welcome to the Autistic Community – Autistic Self-Advocacy Network
* Check with CODSN, Swindells or your local library to borrow for free
Associations and Advocates to Connect With
The AAC Coach
Empowering you with effective, respectful strategies so you can connect authentically with your AAC learner.
https://www.theaaccoach.com/
Ausome Training
Autism Training for Parents is designed and delivered by autistic people, many of whom are autistic parents themselves.
Looking for helpful ways to support your autistic child? Their autism courses for parents will equip you to really understand your child. Ausome Training prides itself on supporting you and your child with the very best information and in neurodiversity-affirming ways.
https://ausometraining.com/
Autism Level UP!
Autism Level UP aims to meet you wherever you are in your journey and help you continue forward. From real awareness all the way through em[1]powerment and advocacy. Come level UP! You're welcome here no matter where you are starting.
https://www.autismlevelup.com/
Autism Society of Oregon (ASO)
The Autism Society of Oregon is Oregon's leading organization providing resources, education, advocacy on policy matters, and support for autistic individuals and their families.
https://autismsocietyoregon.org/
Autism Speaks
Challenging Behaviors toolkit & Sleep Toolkit
https://www.autismspeaks.org/
The Autistic Advocate
The Autistic Advocate website incorporates the experiences of an autistic person and an autism professional. But more importantly, it is a place of 55 collective stories reflecting on the barriers facing autistic people. It addresses the negative narrative of autism, focusing on autism as an identity and as an acceptable neurology, while at the same time addressing the aspects of being autistic that can be disabling. It's a resource for autistic people, parents, and professionals to help you:
Understand various concepts around autism
Get practical advice
Take on the highly valuable inside perspective
https://theautisticadvocate.com/
The Autistic Self-Advocacy Network
The Autistic Self Advocacy Network seeks to advance the principles of the disability rights movement with regard to autism. ASAN believes that the goal of autism advocacy should be a world in which autistic people enjoy equal access, rights, and opportunities. They work to:
Empower autistic people across the world to take control of their own lives and the future of their common communities
Organize the autistic community to ensure their voices are heard in the national conversation about them. "Nothing About Us, Without Us!"
CommunicationFIRST
CommunicationFIRST is the only nonprofit organization dedicated to protecting and advancing the civil rights of the more than 5 million children and adults in the United States who, due to disability or other condition, cannot rely on speech alone to be heard and understood.
https://communicationfirst.org/
Dr. Mona Delahooke
Dr. Delahooke is a clinical psychologist empowering joyful, resilient parent-child relationships by translating neuroscience research into practical and compassionate tools and strategies.
https://monadelahooke.com/
Greg Santucci, Occupational Therapist
Greg is a pediatric occupational therapist and the founding director of Power Play Pediatric Therapy. For over 20 years, Greg has been committed to providing:
Neurodevelopmentally informed therapy services to children
Workshops for parents and professionals promoting compassionate, collaborative and brain-based interventions to support children of all abilities.
International Association for Spelling as Communication
I-ASC is an association composed of individuals from the nonspeaking and neurodiverse communities, their families, trained practitioners, and informed allies. I-ASC welcomes diverse community members without judgment or discrimination of any kind. I-ASC is committed to ensuring access to effective communication that supports agency and autonomy for nonspeaking, minimally and unreliably speaking individuals.
https://i-asc.org/
https://i-asc.org/core-beliefs/
Intune Pathways
Kristy Forbes is an Australian-based autism and neurodiversity support specialist with experience working with clients both nationally and internationally.
This includes neurodivergent people and their families, as well as professionals such as educators, psychologists, pediatricians, allied health professionals, support workers and integration aides who wish to support them.
Her work is informed by her extensive professional experience as an Early Childhood, Primary and Secondary educator to provide aid to children with social, emotional and behavioral differences and as a childhood behavioral and family support specialist.
https://www.kristyforbes.com.au/
Learn Play Thrive
The mission of Learn Play Thrive is to provide resources and continuing education trainings that promote the use of strengths-based, ethical, neurodiversity-affirming practices for professionals (including OTs, SLPs, social workers, and psychologists) working with autistic people.
https://learnplaythrive.com/
STAR Institute
STAR's mission is to impact quality of life by developing and promoting best practices for sensory health and wellness through treatment, education, and research. They offer online education opportunities for professionals and families.
https://sensoryhealth.org/landing-page/education
NJ Autism Center of Excellence
NJ AutismCenter of Excellence seeks to educate society about the neurobiology of autism, and autistic people's unmet needs across their lifespan. They do this by listening to the perspectives of autistic people, their parents and families, clinicians from interdisciplinary fields, and researchers from various fields including psychology, genetics, engineering, and computer science. They hope to build an all-inclusive community that embraces autistic people as valued members of our society.
https://njace.us/
Reframing Autism
Are you ready to celebrate autistic identities, embrace the autistic community, and empower autistic individuals? Join Reframing Autism as they work to change the world to achieve respect, acceptance, and citizenship.
https://reframingautism.org.au/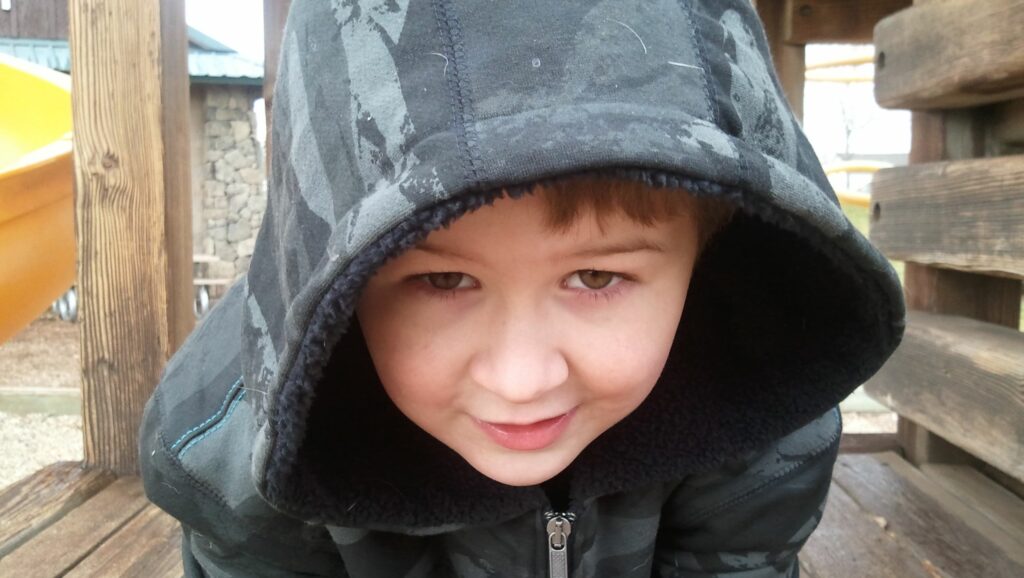 Play and Support Groups
The Base at Franklin
A cooperative space in the Old Bend Neighborhood where neurodivergent humans connect and elevate through the intentional exchange of ideas, experiences, strengths, and kindness.
https://baseatfranklin.com/
Central Oregon Autism Movement (COAM)
Local meet ups, moms night out, sensory-friendly events.
https://www.centraloregonautismmovement.com/
CODSN Ladies Who Lunch
Meets the third Friday of every month from 11:30-1PM at the Phoenix Restaurant.
https://www.codsn.org/monthly-parent-meetups/
CODSN Playdates in the Park
Monthly playdates in Central Oregon for kids of all ages.
https://www.codsn.org/quarterly-family-fun-days/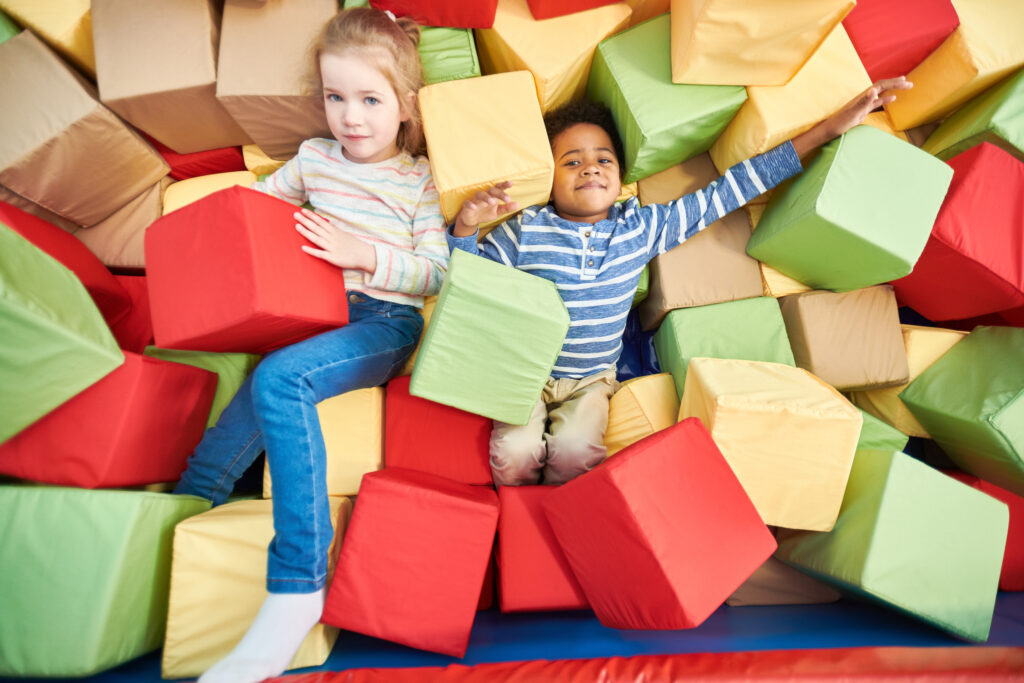 Social And Community Service Recommendations
Bend Parks and Recreation
The district provides recreation for people of all abilities. They provide a wide variety of program options that offer opportunities for participants to engage in activities that promote socialization, skill development, and physical activity.
https://www.bendparksandrec.org/activities/therapeutic-recreation/
541-389-7275
Boys & Girls Club
The Boys & Girls Clubs of Bend (BGCB) exists to help empower all youth, families, and staff to reach their full collective potential. They believe in the right for individuals and communities to have equitable access and opportunity to participate and succeed in all organizations and workplaces.
541-617-2877
Central Oregon Autism Movement (COAM)
COAM was started by Executive Director Melissa Romo, a mom of a son who has autism and SPD. COAM provides immediate help and assistance to families and individuals by providing sensory/safety equipment and other resources, including local meet ups, moms night out, and sensory-friendly events.
https://www.centraloregonautismmovement.com/
541-419-1064
Family to Family Health Information Center
When you learn your child has special health care needs, you face:
Frightening prognoses and complex challenges
A maze of programs with different eligibility requirements, policies, and procedures
Demands of providing home health care for your child, dispensing medications, managing equipment, and carrying out therapies
Extraordinary expenses for deductibles, co-pays, and uncovered 60 medical expenses;
Lost income from the need to cut back work hours to care for your child
Re-navigating new programs as your child's needs change.
Family-to-Family Health Information Centers (F2Fs) are family-led centers supporting Children and Youth with Special Health Care Needs (CYSHCN). Each F2F is staffed by highly-skilled, knowledgeable family members who have first-hand experience and understanding of the challenges faced by families of CYSHCN. These uniquely qualified staff provide critical support to families caring for CYSHCN, particularly families of children with complex needs and those from diverse communities.
https://www.ohsu.edu/oregon-family-to-family-health-information-center
Call 855-323-6744 (English) o 833-990-9930 (Español)
Friends of The Children
Every child, no matter who they are or where they live, has dreams of doing big things. They have unique talents, and they face obstacles—sometimes, a lot more obstacles. The Power of One shares the story of youth and the extraordinary relationship they build with Friends – paid professional mentors – over the course of 12+ years, from kindergarten through high school graduation.
https://friendscentraloregon.org/
https://www.youtube.com/embed/Mot4gda7Eu8
541-668-6836
Healing Reins
Since 1999, Healing Reins has provided equine-assisted strategies designed to help Central Oregonians with varying disabilities and special needs to thrive. With the horse as partner, participants enter a truly integrated therapeutic experience that is proven effective and fun.
541-382-9410
The Hero Makers
The Hero Makers use a CPS approach in all of our work to serve families across the United States. Collaborative Problem Solving (CPS) is an evidence-based approach developed at Massachusetts General Hospital. It is proven to reduce challenging behavior, increase compliance, improve relationships, and help everyone build the skills they lack.
https://www.theheromakers.net/
541-556-0308 or 541-977-6808
Inclusive Partners
Inclusive Partners work with child care providers caring for children who need additional accommodations to support inclusive care for youth from birth through age 17. Families, child care providers, and other partners are able to make requests for assistance at no cost. Inclusive Partners helps to promote and support inclusive practices by offering technical assistance and consultation services, a financial supplement (see DHS Eligibility Requirements), and professional development opportunities for providers.
https://inclusivepartners.org/
886-837-0250
Oregon ABLE Savings Plan
Provides the tools you need to achieve financial empowerment and help prepare for a more independent and secure future through a simple, intuitive online platform.
https://oregonablesavings.com/
Oregon Adaptive Sports
Provides life-changing outdoor recreation experiences for people with disabilities.
http://www.oregonadaptivesports.org/
Samara Learning Center
Samara Learning Center provides the best education every day to develop success in the whole child and the family. They do this by using a variety of research-based methods to cater to individual needs academically, emotionally, socially, and physically.
https://www.samaralearningcenter.org
Social and Behavior Services
Provides social groups, some individual work on social issues, and emotional regulation
Amy Bordelon, LMFT
303-880-0287
amybordelonfreeman@gmail.com
Saul Behavior Services
Pam Saul provides Family coaching in Bend, Oregon surrounding behavioral health within any setting – home, clinic, and school.
https://www.saulbehavioral.com/
541-595-8207
saulbehavioral@gmail.com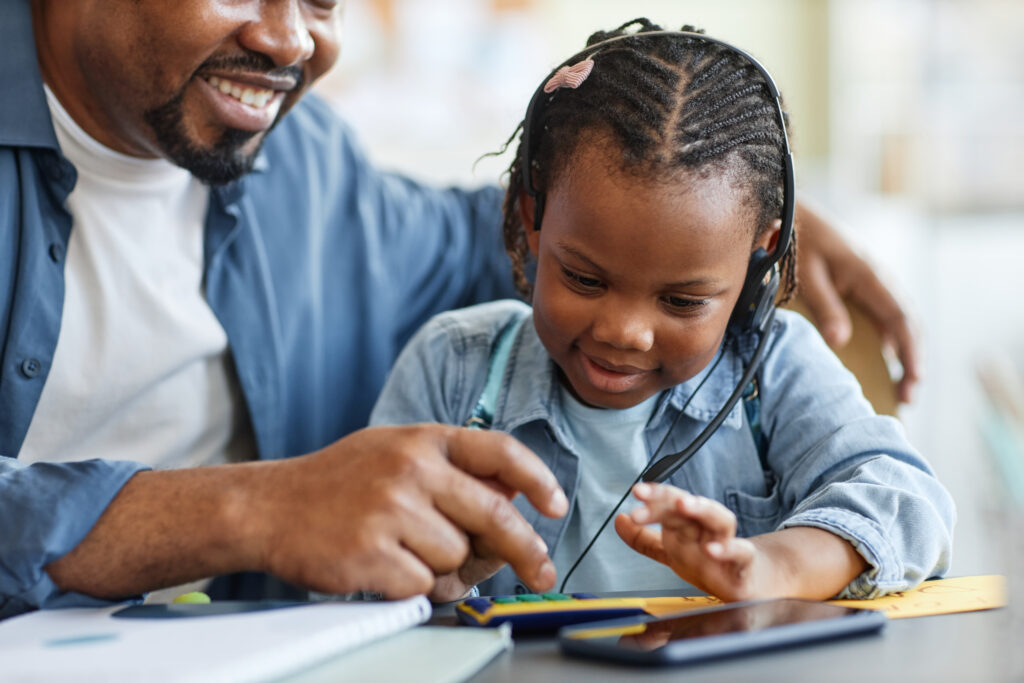 Behavioral Health Recommendations
Children with autism can also develop mental health conditions such as anxiety disorders, Attention Deficit Hyperactivity Disorder (ADHD), or depression. Research shows that children with ASC are at higher risk for some mental health conditions than children without autism. Managing these co-occurring conditions with medications or behavioral therapy, such as teaching children how to control their behavior, can reduce symptoms that appear to worsen a child's symptoms.
Accessing Mental Health support can vary based on your insurance provider and availability in your community. To find a provider, start by checking the Mental Health Provider Directory.
https://www.mentalhealthlistco.org/
Other resources include:
Deschutes County Behavioral Health:
https://www.deschutes.org/health/page/behavioral-health
intensiveyouthservices@deschutes.org
541-330-4646
Comprehensive Care for Youth & Families
Comprehensive Care for Youth and Families are defined by children, youth, and families in need of outpatient mental health services and/or a higher level of care than traditional outpatient clients.
https://www.deschutes.org/health/page/comprehensive-care-youth-and-families
Child, Family & Young Adult Outpatient (CFYA)
CFYA is an outpatient treatment program within Deschutes County Behavioral Health (DCBH) that specializes in the care and treatment for children up to young adults. Therapists have specialty training in therapy models for young individuals and are creative with a variety of approaches to engage the family. https://www.deschutes.org/health/page/comprehensive-care-youth-and-families
School Based Health Centers
A School-Based Health Center is a healthcare clinic that offers a range of medical and mental health services located in a school.
https://www.deschutes.org/health/page/school-based-services
Intensive Youth Services
Intensive Youth Services are defined by children, youth and families in need of a higher level of care than traditional outpatient clients. IYS has three specialty programs, and a drop in center which are described in further detail below:
Early Psychosis Intervention (EASA)
Wraparound Program (WRAP/ICTS)
Young Adults in Transition (YAT)
The Drop
https://www.deschutes.org/health/page/intensive-youth-services-iys
Rimrock Trails
Their mission is to provide comprehensive, evidence-based treatment to improve the lives of individuals and families affected by substance use and mental health problems. They create a foundation for healing, strengthen family connections, and offer hope for a brighter future. https://www.rimrocktrails.org/mission-and-vision
541-388-8459
Forever Family Therapy
Forever Family Therapy is an organization that aims to provide exceptional mental health treatment, psycho-education and comprehensive case management to children, teenagers, young adults and families in the Central Oregon area. They believe in meeting you exactly where you are; whether that be in your home, at your office, or in your community, regardless of your family structure or current challenges you may be facing.
https://www.foreverfamilytherapy.org/
541-846-8173
Behavioral Health Crisis Supports:
Crisis services is a 24-hour program that responds by phone or face-to face. Services may include assessment, intervention planning, information and referral services. In addition, we provide brief crisis stabilization through individual or group treatment. If you or someone you know is in crisis, you should:
Contact the clinic by phone at 541-322-7500 x9 or 800-875-7364 (toll free)
Walk into the Stabilization Center which is open 24 hours a day, 7 days a week
At times, hospitalization may be necessary for the safety of the individual and others. In these cases, call 9-1-1 or go to the nearest hospital emergency room.
https://www.deschutes.org/health/page/crisis-services
Stabilization Center
63311 NE Jamison Street, Bend, OR 97703
Hours of Operation:
24 hours a day, 7 days a week
To access the crisis line call 541-322-7500 ext. 9
988
The 988 Suicide and Crisis Lifeline is easy to remember, like 911. It offers a direct connection to trained crisis counselors who will offer compassionate, accessible care and support for anyone experiencing mental health-related distress including thoughts of suicide or self-harm, a substance use crisis, or any other kind of behavioral health crisis. 988 counselors are linked to a network of services, so you will be connected quickly with the right kind of help from the right type of helper.
National Suicide Hotline
800-273-8255
Text: '273TALK' to 839863 (8:00am-11:00pm daily)
suicidepreventionlifeline.org
Drug And Alcohol Helpline
24/7 help line for individuals and family members seeking crisis intervention, treatment referral, and chemical-dependency information.
800-923-4357
Text: 'RecoveryNow' to 839863 (8:00am-11:00pm daily)
https://linesforlife.org/alcohol-and-drug-helpline
Youthline
A teen-to-teen crisis and helpline for youth and teens. Teens available to help daily from 4:00pm-10:00pm (off-hour calls are answered by the crisis line)
877-968-8491
Text: 'teen2teen' to 839863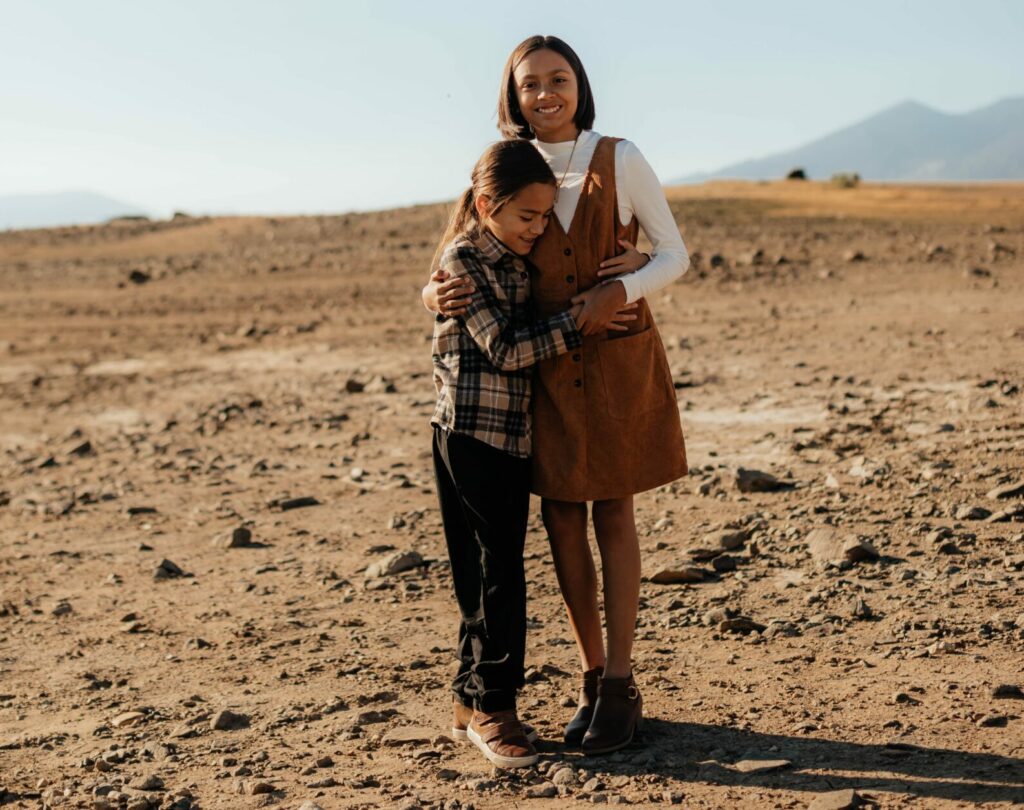 Apps
Technology and Autism
The latest information and resources involving assistive technology and autism so that you can benefit from the great strides being made and find what works best for your individual needs.
http://www.autismspeaks.org/autism-apps
Autism Apps
40 apps, tools and freebies that help autistic kids.
http://bestappsforkids.com/category/kids-apps-by-category/special-education-apps/autism-apps/
Neuro Assessment & Development Center – iPrompts
iPrompts® is the original app for visual support. It's used by special educators, therapists, and parents of those benefiting from visual structure, including individuals with autism.
https://www.neurodevelop.com/iprompts